We're happy to announce that the latest version of CodeTwo Outlook Sync, an Outlook add-in synchronizing Outlook between two computers, has been just released.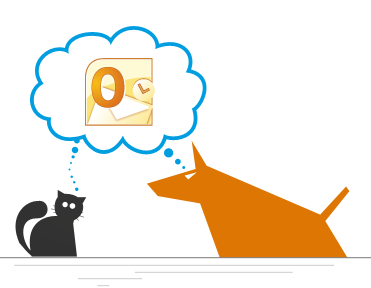 The first version of CodeTwo Outlook Sync took its first breath just few months ago, and since then the program has become one of the most popular CodeTwo Outlook extensions. We're extremely happy so many of you use it either as freeware or full version. We'd also like to say thank you for contacting us and letting us know about bugs and features you dislike.
Since we listen to our customers and, naturally, we want them happy, the latest release of CodeTwo Outlook Sync (1.0.6) fixes a number of issues reported by our customers. We changed the way the program works in freeware mode – now you can use it as a full version for 30 days, and then it switches to demo mode still allowing you to sync default calendar and contacts in Outlook between two machines. We've also introduced a duplicate item warning. The other fixes are as follows:
In certain circumstances, when the program icon was clicked in the system tray, the sync wizard was not displayed correctly.
In certain circumstances the program displayed incorrect information on the online status of the remote computer.
The program incorrectly communicated the offline status to a remote machine.
Improved mechanism of connecting computers – it is possible to connect computers by computer name and IP address.
In certain circumstances the Autosync function got looped or was abruptly stopped.
Sometimes Autosync function was not started.
Updating the program is free of charge for all CodeTwo Outlook Sync users. Just install the program on top of the existing installation – all your settings will be kept safe.
If you've just stumbled upon this post accidentally and want to find out more about CodeTwo Outlook Sync, take a look at this short video presenting how to quickly sync Outlook between two machines.
There are lots of ways you can utilize CodeTwo Outlook Sync:
sync Outlook between home desktop and laptop;
sync Outlook between you and your wife, mother, father, uncle or whoever you are close to;
share Outlook with your boss, secretary or co-worker;
let your cat and dog share Outlook files… ok maybe I went too far here ;)
Learn more about CodeTwo Outlook Sync
Download CodeTwo Outlook Sync
CodeTwo