Here at CodeTwo, we're all about business, but that doesn't mean we don't know how to have fun. And what better opportunity for us to wind down and have just that than the company's annual anniversary party! Read on for details and pictures straight from the event.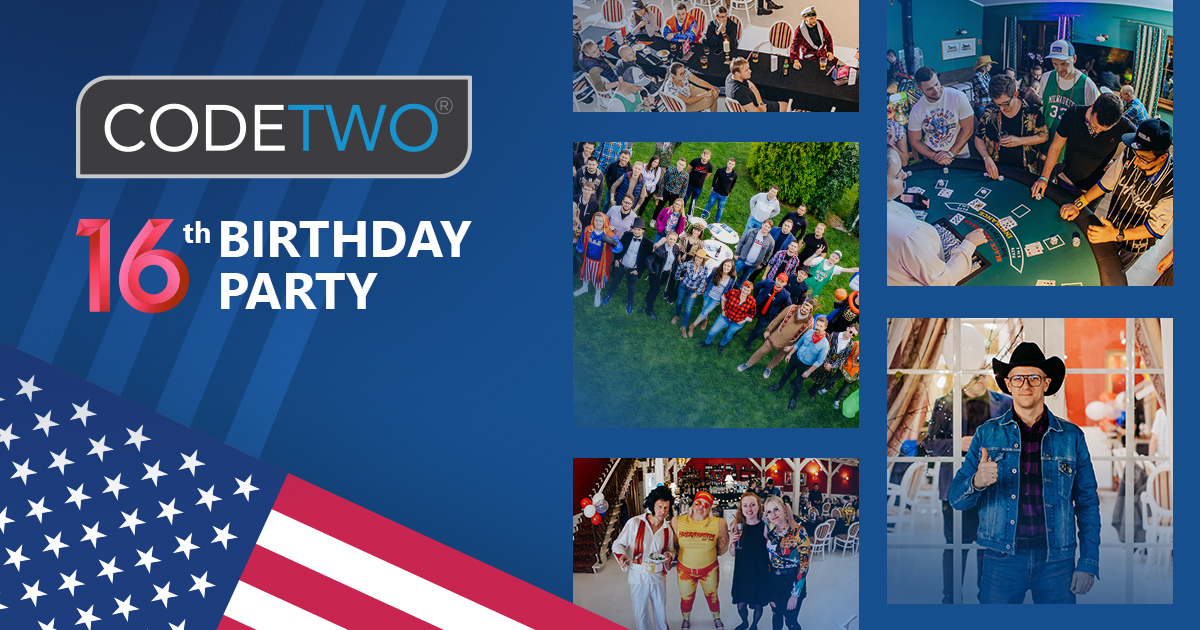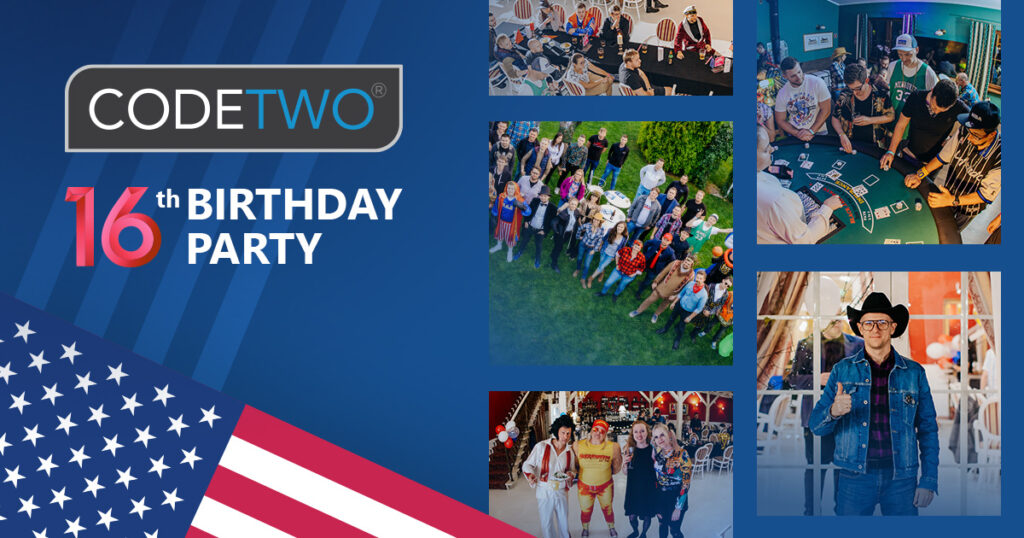 CodeTwo was founded back in 2007, so this year marks the company's 16(-bit) anniversary. To celebrate this, we threw a party in a manor house hotel at the foot of the picturesque Giant Mountains, not far from the company's headquarters. The event was celebrated in American style and a lot of attendees entered into the spirit of it by dressing up accordingly. There were some celebrities: Elvis Presley proved that he is still alive, Hulk Hogan dusted off his wrestling gear and even Harley Quinn took some time off, so crime rate drastically dropped in the USA. The place was crawling with traditional Native Americans, cowboys, cowgirls and pin-up girls – you name it.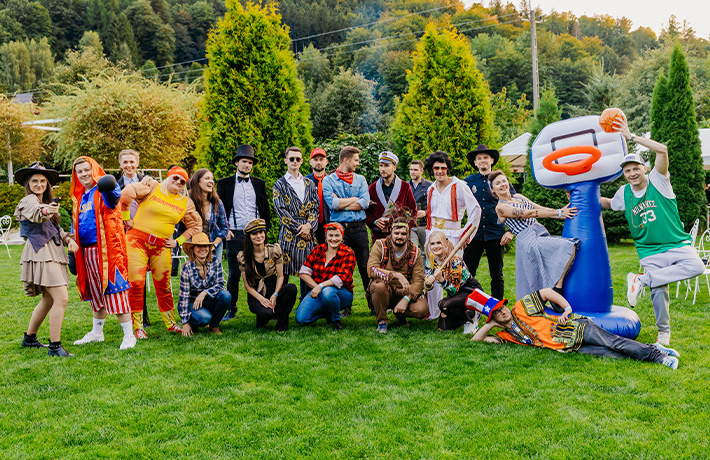 With a burger in one hand and a hot dog in the other, everyone took off to take part into some team-building activities such as a slam dunk contest, a mechanical bull, outdoor games, beer pong, tabletop curling and a quiz show – there was something for everyone. The attendees were divided into teams and competed fiercely against each other for a trophy: a pair of branded flip flops that everyone desperately desired.
After the sun went down, the somewhat official part of the event took place. CodeTwo's CEO, Simon Szczesniak, summed-up the most recent company milestones and recognized employee achievements.
After the official part, an in-house casino opened its doors for people to try their luck in a game of roulette, blackjack, or poker. To keep things safe (and an eye on the gamblers), the not-so-local police force (coming straight from Roswell, Georgia) was called in.
The event turned out a huge success and received very positive feedback from all attendees. It was an excellent opportunity for CodeTwo employees to interact and network with each other outside of work and to enjoy some time together.
Here's some more photos of this year's birthday party: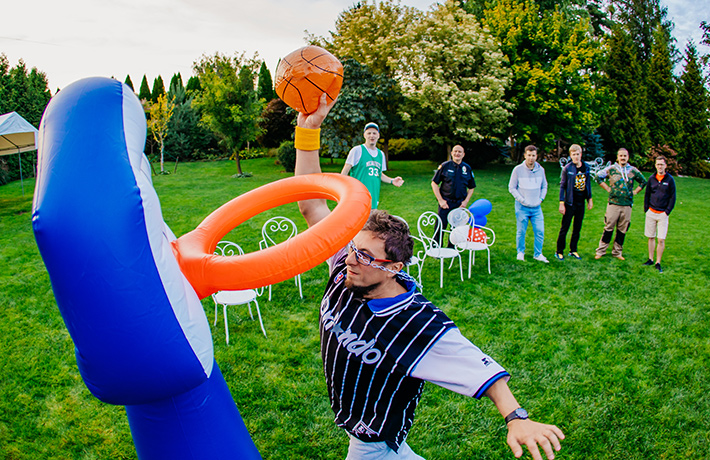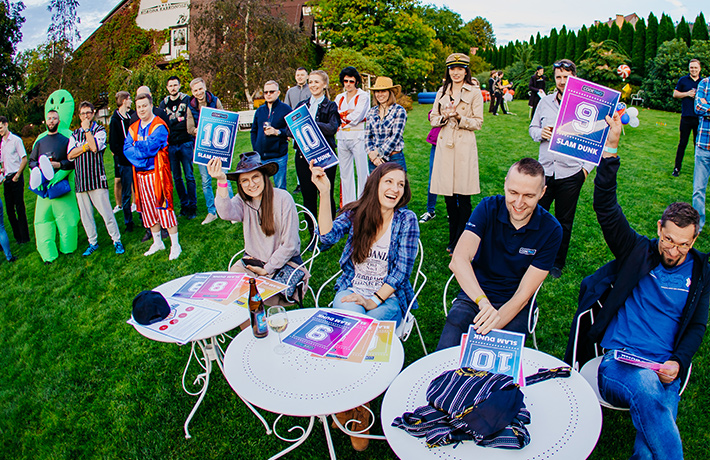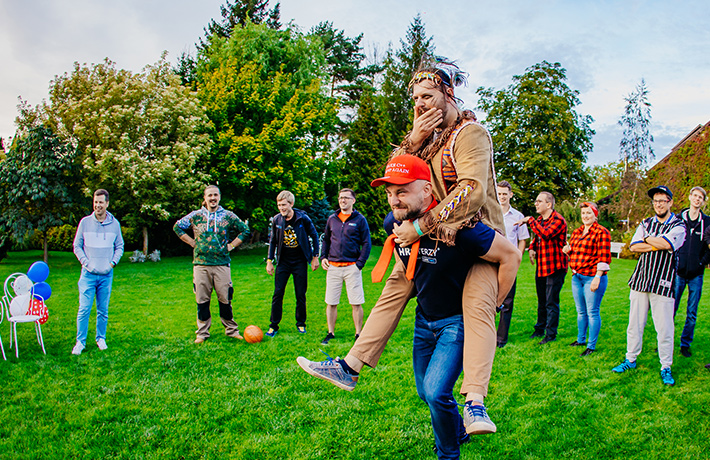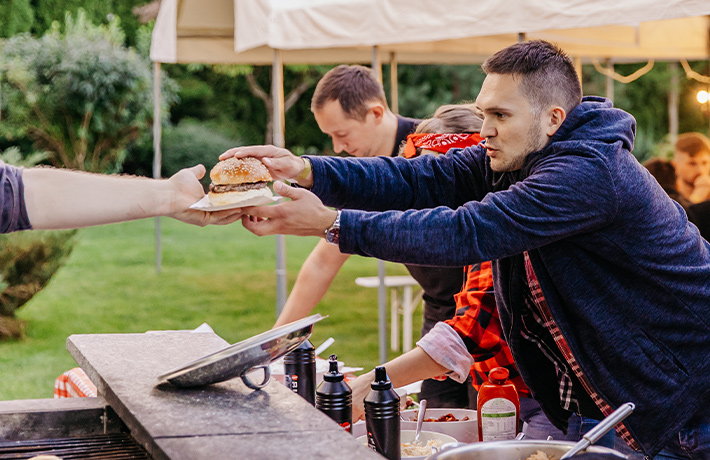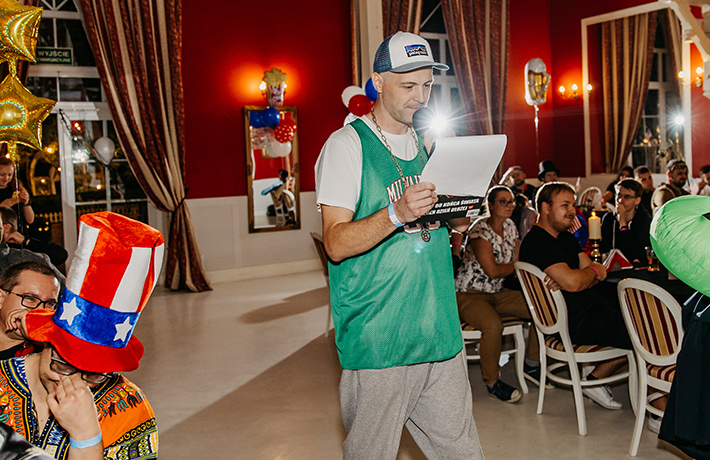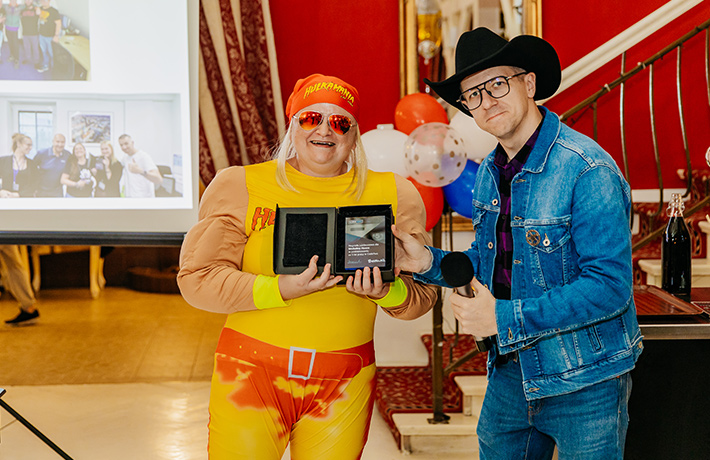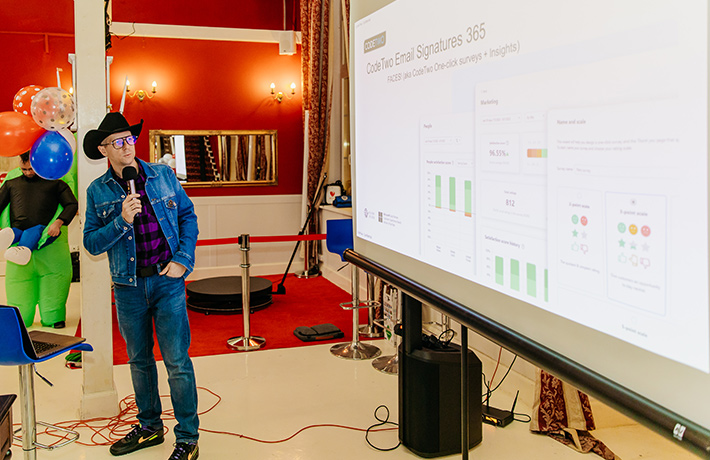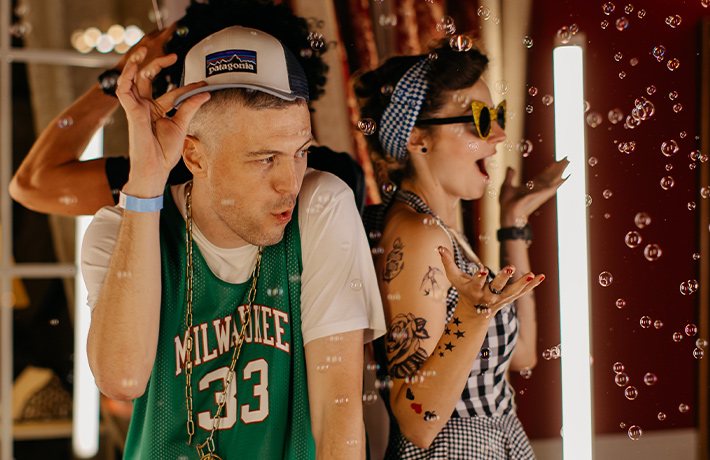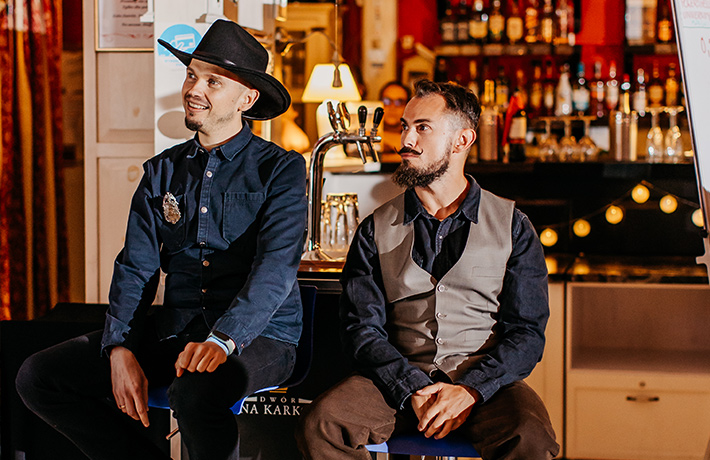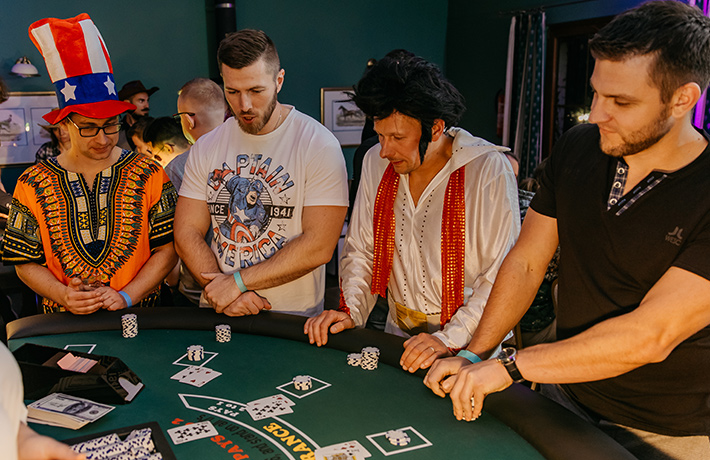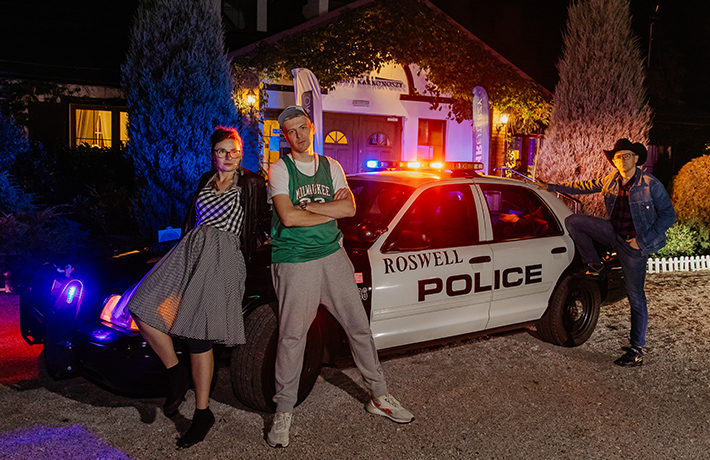 A huge thank you to all our employees – for your ongoing dedication, professionalism and hard work. Each and every one of you plays a substantial role in shaping the CodeTwo team and working towards our goal – delivering the best software solutions on the planet.