Troubleshooting Outlook roaming signatures (missing/duplicated signatures)
Problem:
You experience at least one of the following issues related to email signatures in Outlook for Windows:
your email signatures have disappeared out of a sudden,
you can see signatures you set up long ago instead of your current ones,
other users' signatures are synced and set as default ones for a mailbox that you use (this most often affects shared mailboxes),
your signatures are shown under the Signatures on this device category, but you can't use them with any email account nor apply them to new emails or replies/forwards as usual. In some cases, the signatures are duplicated (Fig. 1.).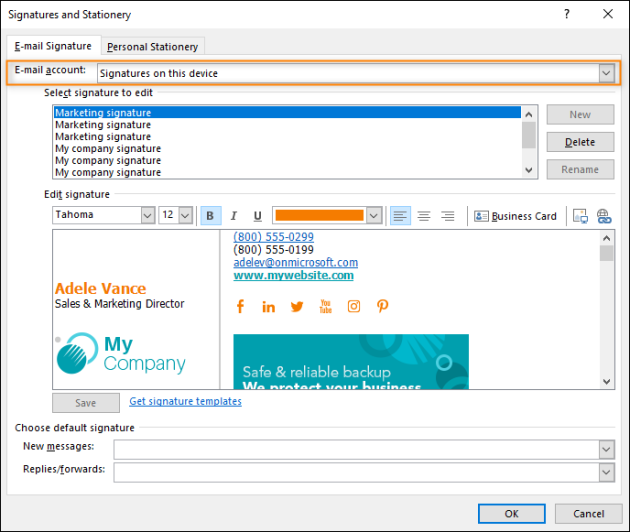 Fig. 1. Your signatures cannot be used for new messages and replies/forwards.
Solution:
The above listed symptoms are most likely related to the rollout of the Outlook roaming signatures (signature cloud settings) feature by Microsoft in your Microsoft 365 (Office 365) environment, which directly affects the signature settings in your Outlook for Windows.
To solve the problems and restore missing email signatures, use one of the methods listed below:
Tip
If you want to avoid similar problems in the future and have email signatures that are always there in Outlook, can be managed centrally to ensure 100% consistency across all end users, and offer a host of additional features that are not available natively in Microsoft 365, try CodeTwo Email Signatures 365, world's #1 email signature management software.
Disable the Outlook roaming signatures feature
The new feature can be disabled by properly modifying Windows registry:
If you're an IT admin, you can remotely & centrally modify registry on your users' PCs with a Global Policy Object (GPO).
If you're a non-admin user, you can quickly modify the registry on your own PC.
For instructions, refer to this article and go to the section that fits your scenario. Once the feature has been disabled, Outlook for Windows needs to be restarted to restore missing email signatures.
Recreate missing email signatures by copying their contents
You can access files with your missing or unusable email signatures via File Explorer and copy their contents to recreate them in Outlook. Here's how to do it:
In Outlook for Windows, go to File > Options.
In the Outlook Options window, go to the Mail tab and click the Signatures button (Fig. 2.) while holding the Ctrl key – the folder with your signatures will open in File Explorer.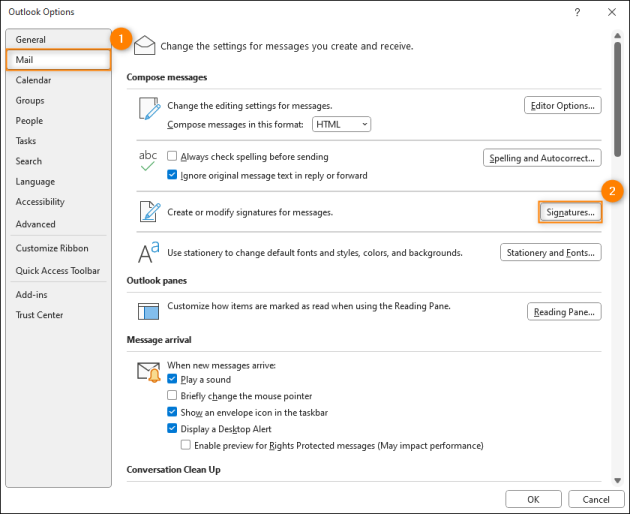 Fig. 2. Accessing the folder storing email signatures in Outlook for Windows.
Open either the RTF or HTML file with one of your email signatures (Fig. 3.) – whichever you choose is OK.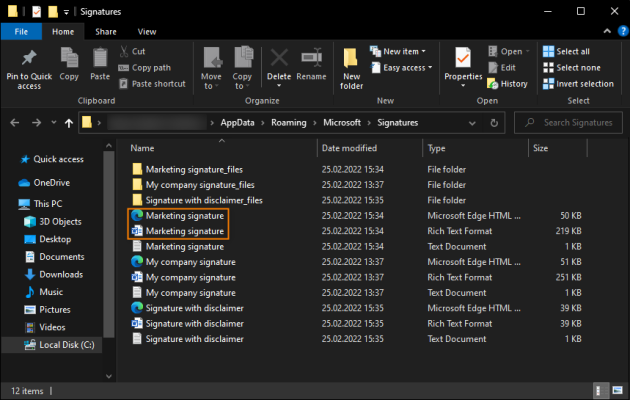 Fig. 3. Accessing files storing your missing email signatures.
Once a file with your signature opens, highlight all the signature content by using the Ctrl + A keyboard shortcut and copy it with Ctrl + C.
Go back to Outlook for Windows and click the Signatures button once again - do not hold the Ctrl key this time.

Tip

If you've closed Outlook, repeat steps 1-2 above, remembering to not hold the Ctrl key while clicking the Signatures button.
Choose your email account (if you use multiple accounts in Outlook), click New, name your email signature, and click OK (Fig. 4.). Keep in mind that you cannot use the same name for two signatures, so name your 'new' signature differently from the 'old' (missing) one.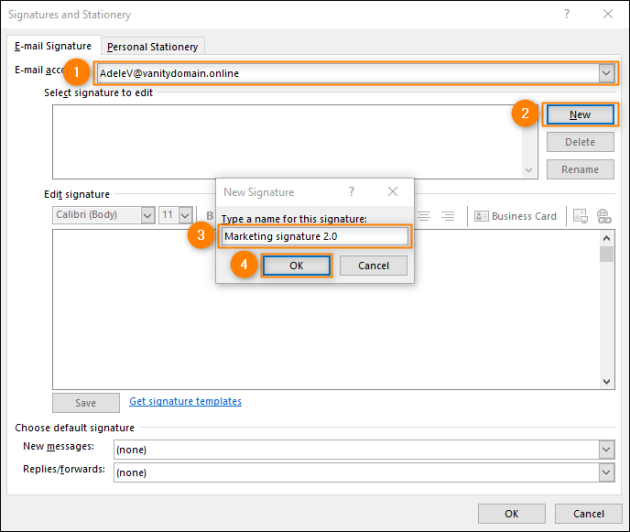 Fig. 4. Creating a new email signature.
In the Edit signature box, paste the signature contents you copied in step 4 using the Ctrl + V keyboard shortcut and click Save just below the box (Fig. 5.).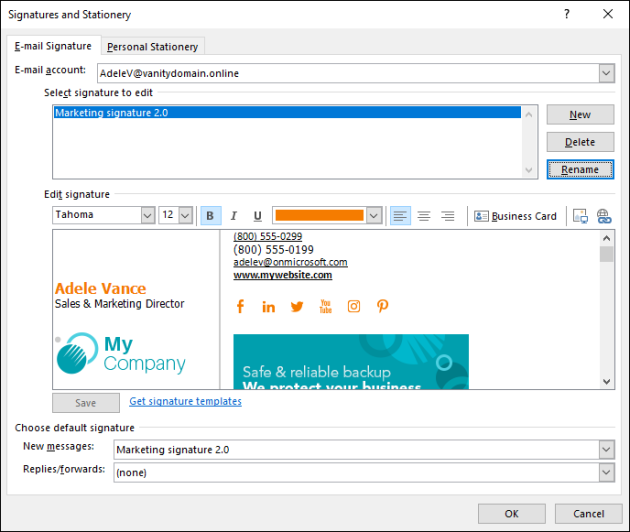 Fig. 5. Pasting, saving, and setting your signature as the default one for new messages.
Set the signature as the default for new messages, replies/forwards, or both according to your preferences (see the bottom portion of Fig. 5.).
Repeat steps 3-8 to recreate your other missing email signatures.
Finally, click OK to close the Signatures and Stationery window and apply your changes.
From now on, you should be able to use your email signature as usual – just like you did before the release of the Outlook roaming signatures feature.
---
| | |
| --- | --- |
| Related products: | General (Microsoft 365, Exchange & more) |
| Categories: | How-To, Troubleshooting |
| Last modified: | September 27, 2023 |
| Created: | May 11, 2023 |
| ID: | 1034 |