How to limit the number of NDRs from no-reply type email addresses
Problem:
Once you enabled Autoresponder in CodeTwo Email Signatures 365, you started receiving Non-Delivery Report (NDR) messages for some of the automatic replies sent by the CodeTwo service. The errors are usually reported for no-reply type recipients (e.g. [email protected]).
While causes of an NDR may vary between remote servers, the error messages usually say that you or your server is not permitted to contact a given recipient. Here are some examples:

550 5.7.367 Remote server returned not permitted to relay -> 550 5.7.1 relaying denied
550 5.1.0 Recipient rejected
550 5.4.316 Message expired, connection refused(Socket error code 10061)' Server returned '450 4.4.316 Connection refused'
550 5.1.1 Error: invalid recipients is found from

Solution:
This behavior is expected by design because Autoresponder is actually never directly responsible for sending an autoreply to a recipient. Instead, the message is queued in your Microsoft 365 tenant which is solely in charge of completing the delivery process. Since the delivery is out of CodeTwo's control, Autoresponder cannot hide or ignore the NDR messages in any way.
While there is no ultimate way to solve the problem, you can limit the number of NDRs you receive by excluding no-reply type addresses (that are known to you) from your autoresponder rule. Here's how to do it:
Sign in to the signature management app.
Select the autoresponder rule you want to edit and go to the Reply to step.
In the Do not auto reply to the following users/addresses section, click Add > Email addresses (Fig. 1.).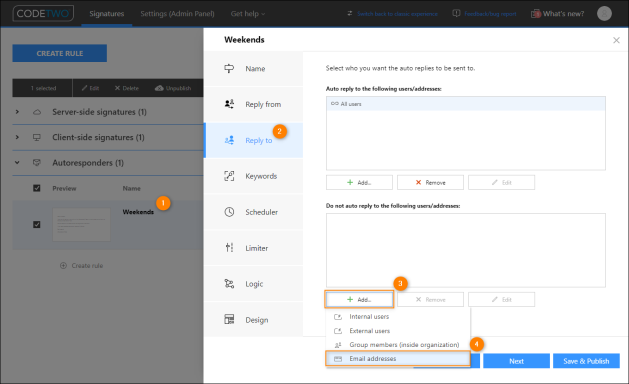 Fig. 1. Adding exceptions to your autoresponder rule.
Now, add the addresses you want to exclude from triggering this rule. You can separate email addresses using semicolons and use both full and wildcard addresses, as shown in Fig. 2.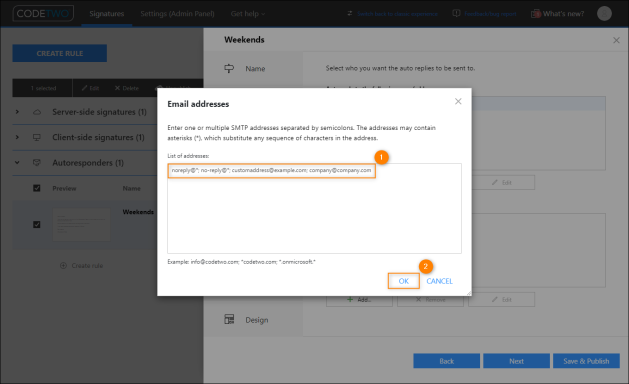 Fig. 2. Defining example no-reply addresses as exceptions to an autoresponder rule.
Next, go to the Design step and make sure that there aren't any no-reply type addresses defined in the To, Cc and Bcc fields. These are where you define the actual recipients of your autoreply messages. Learn more
Finally, apply the changes to your rule by clicking Save & Publish.
From now on, Autoresponder will not trigger the rule (and send autoreplies) when you receive an email from the addresses added as exceptions, and the number of NDRs you get should become lower.
See also: