Public folders are not showing in CodeTwo migration software
Problem:
Target public folders are not listed in CodeTwo migration software while configuring a migration job wizard.
Solution:
First, make sure that public folders actually exist on your target server. If not, follow these steps to create them.
If that's not the case, the problem may also occur if the User Principal Name (UPN) of the admin account used in your CodeTwo software to connect to the target server is different than the admin's primary SMTP address. The admin's UPN is provided when configuring a connection to the server in the program. You can also check the UPN, for example, on the Dashboard tab of the program's Administration Panel, on the Defined target server connections card (Fig. 1.).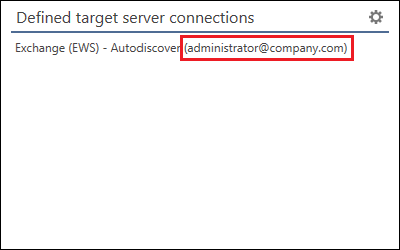 Fig. 1. The admin's UPN is visible as part of the name of the configured target server connection.
The primary SMTP address can be checked by following the steps provided in this Knowledge Base article. You can also find the primary SMTP address directly in the program, when listing target mailboxes in the Match mailboxes window (Fig. 2.). In the example shown below, the primary SMTP address doesn't match the admin's UPN shown in Fig. 1. That is why public folders are not listed there.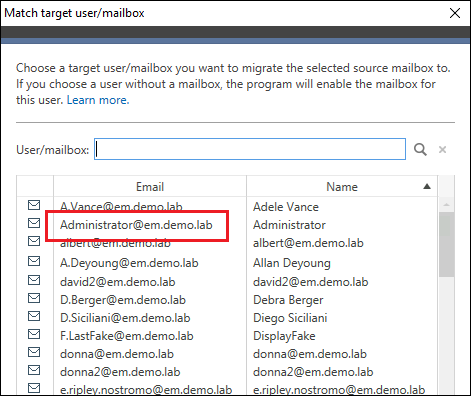 Fig. 2. The admin's primary SMTP address is shown when listing target mailboxes.
To fix this issue, you can either:
Either way, once it's done, the public folders will be listed in your CodeTwo migration software.