How to avoid duplicates during first synchronization
Problem:
How to correctly prepare Microsoft Outlooks for the first synchronization in Outlook Sync so that duplicate items will not be created.
Solution:
The first synchronization in CodeTwo Outlook Sync is very important. If not performed correctly, it can result in both synchronized Outlooks cluttered with unwanted duplicate items. This article will describe why it happens and how to prepare for the first synchronization to avoid the problem.
We often have items in our Outlooks that seem identical to us (for example contacts), but are not the same for the program. Even if you have "John Smith" added as a contact in both your Outlooks, the program will see them as different ones – and after the first synchronization your Outlook will have duplicates. The problem is even bigger if you have hundreds or even thousands of contacts – in such case, when too many duplicates are created, it will take a lot of time and effort to manually delete them.
Consider the following scenario – in Outlook A, we have three contacts: John, Timothy and Jim (Fig. 1.) In Outlook B, there are three contacts as well – Jim, John and Greg (Fig. 2.).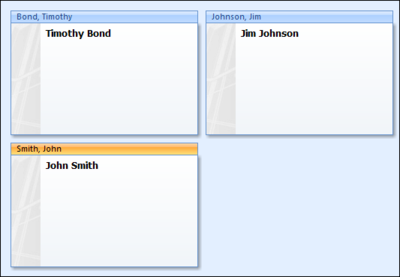 Fig. 1. Contacts in Outlook A.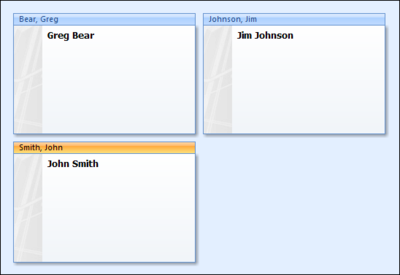 Fig. 2. Contacts in Outlook B.
Since most probably you would like to have all the existing contacts stay where they are and only synchronize the ones that are missing in each Outlook, the best option while setting up the initial sync seems to be Keep data from both PCs. Unfortunately, when you perform the synchronization that way, duplicate copies will appear on both machines (Fig. 3.)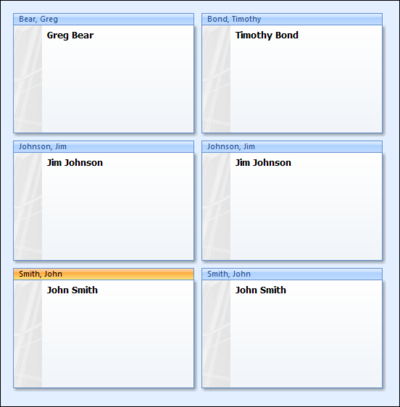 Fig. 3. Duplicated items in Outlooks A and B.
This situation can be easily avoided – even though CodeTwo Outlook Sync is not able to recognize duplicates, we can use MS Outlook's ability to do so and prepare our programs before the first synchronization.
First, choose which machine will work as your "master." In this case it will be Outlook B. On the other machine (Outlook A), export your Outlook Data File (.pst) to a location that will be accessible by the other computer as well (it can be a shared disk or even an USB drive). In order to do so, follow those simple steps:
In your Outlook go to File, Open&Export, Import or Export… (Fig. 4.),


Fig. 4. Performing the Import / Export operation in Outlook 2013.

Here choosethe Export to a file option,
Set the desired file type to Personal Folder File (.pst),
Specify the folder from which data will be exported (contacts, in this case),
Provide the desired location and name of your exported data file,
In the last window choose Do not export duplicate items and click Finish.
It is highly recommended to create the same operation for all of your Outlooks because it is the simplest way to create a backup of your folders. So please create a backup first and put these files in a safe place.
Now your file is ready. Open Outlook on another computer, and using the same Import and Export Wizard, choose Import from another program or file option and import all the data from your file with the option Do not import duplicate items checked. You will see you have now an updated contact list with no duplicates at all!
The remaining part of this procedure is very simple. You will have to perform the synchronization task from the machine with the updated contact list, but choosing Keep data from this PC option for the initial synchronization (Fig. 5.).
If you have already set up a syncing task and you need to reset your Outlook Sync, please learn how to reset CodeTwo Outlook Sync to out of the box state. The synchronization will now run smoothly, no duplicates will be created and from now on you will not have to worry about setting up the synchronization task any more.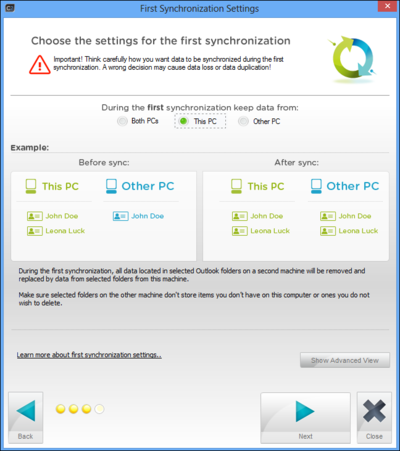 Fig. 5. Keeping data from one machine only during the initial synchronization.
In Outlook 2010/2013 the whole procedure is very similar. To access the Import and ExportWizard feature in MS Outlook 2010, go to File, Open, Import or File, Open&Export, Import/Export in Outlook 2013.
---
| | |
| --- | --- |
| Related products: | CodeTwo Outlook Sync |
| Categories: | How-To |
| Last modified: | October 13, 2021 |
| Created: | August 23, 2011 |
| ID: | 198 |