How to check if you're managing the correct tenant in CodeTwo Admin Panel
Problem:
Changes made to your tenant in CodeTwo Admin Panel aren't reflected in Microsoft 365 or your email signatures.
Solution:
It's possible that:
cookies in your browser are corrupted, e.g. they have expired but haven't been automatically removed by your browser;
you are configuring the wrong tenant. The situation might take place if you have registered several Microsoft 365 tenants in CodeTwo Admin Panel and you manage them at once.
To troubleshoot the problem, proceed as follows:
Open your browser in the private browsing (incognito) mode.
Go to portal.azure.com and sign in with your Microsoft 365 global admin credentials.
Click the left-hand navigation menu icon and choose Azure Active Directory (Fig. 1.).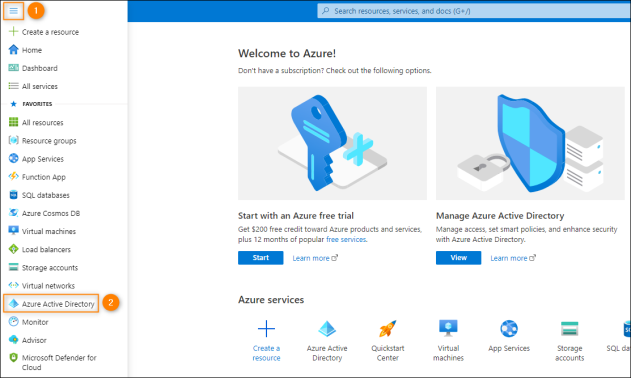 Fig. 1. Accessing Azure AD settings.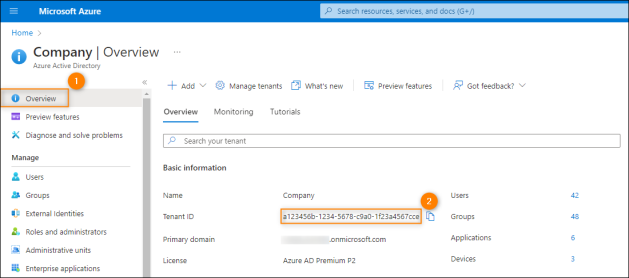 Fig. 2. Locating the Tenant ID value.
Open another incognito tab in your browser, sign in to CodeTwo Admin Panel and click your tenant on the Tenants tab (Fig. 3.).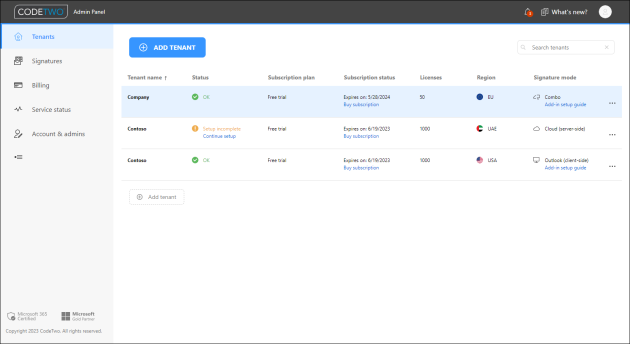 Fig. 3. Accessing your tenant's settings in CodeTwo Admin Panel.
Now, have a look at the address displayed in the browser's address bar. It contains your tenant's ID, the same you checked in step 4 (Fig. 2.), e.g. https://emailsignatures365.codetwo.com/dashboard/tenants/a123456b-1234-5678-c9a0-1f23a4567cce

If the ID is identical to the one you found in your Azure Portal (Fig. 4.), it means you need to clear the cookies for the codetwo.com domain in your browser because they are corrupted (most likely expired).

Info

You can modify your tenant's settings in the incognito mode. If you, however, prefer not to access CodeTwo Admin Panel in the incognito mode later on, clear the cookies.


Fig. 4. Tenant ID in the address bar is the same as in Azure Portal.

If the ID is not identical, it means you're configuring the wrong tenant. To fix the problem, choose the correct tenant on the Tenants page (see Fig. 3.) or add the appropriate tenant to CodeTwo Admin Panel if you haven't already done so.
See also: