Blocked Azure IP causes problems with email delivery
Problem:
An email sent by a user does not reach the recipient. The sending user might get a non-delivery report with the following error:

550 5.7.1 Service unavailable, Client host [65.52.56.186] blocked using Customer Block list (AS16012607).

where the [65.52.56.186] is the IP address of a certain Azure Geolocation. See a complete list of IP addresses of CodeTwo Email Azure Service geolocations.
Important
If the IP is blocked on the recipient's server, the sender will get an NDR message similar to the one above. To send emails to the recipient's address normally, you need to contact their email admin to follow the procedure below. In the meantime, you can configure a transport rule that will exclude those recipients from getting signatures.
Blocking the IP on a tenant which uses CodeTwo Email Signatures for Office 365 results in dropping all emails that were forwarded to CodeTwo Email Azure Service. Such setting makes the CodeTwo Email Azure Service unable to send any messages (including NDRs) back to the tenant. You should pay extra attention not to block any Azure Service IPs.
In both situations, the solution below fixes the issue.
Solution:
The problem occurs when IP Block list in Exchange Online admin center is configured to block an IP Address of a CodeTwo Email Azure Service geolocation. Removing the IP from the IP Block list solves the problem.
Go to your Exchange admin center>protection>connection filter (Fig. 1.)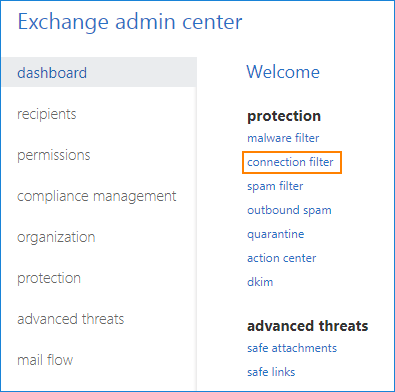 Fig. 1. Connection filter settings in the Exchange admin center.
Then, edit the active connection filter by double clicking it, or highlighting it and clicking the edit button (Fig. 2.).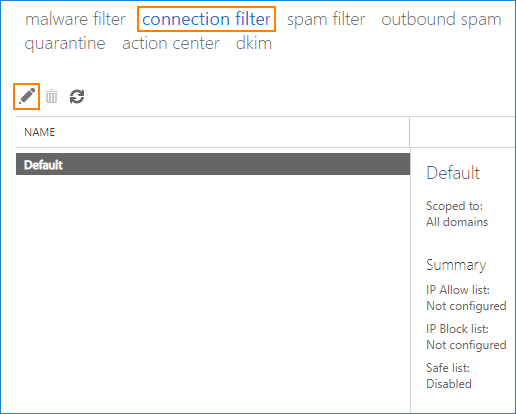 Fig.2. Editing the default connection filter settings.
In the connection filtering tab, remove the IP address which matches the address of any CodeTwo Azure Service geolocation. To do so, click the IP address and remove it with the minus button (Fig. 3.). Save the changes.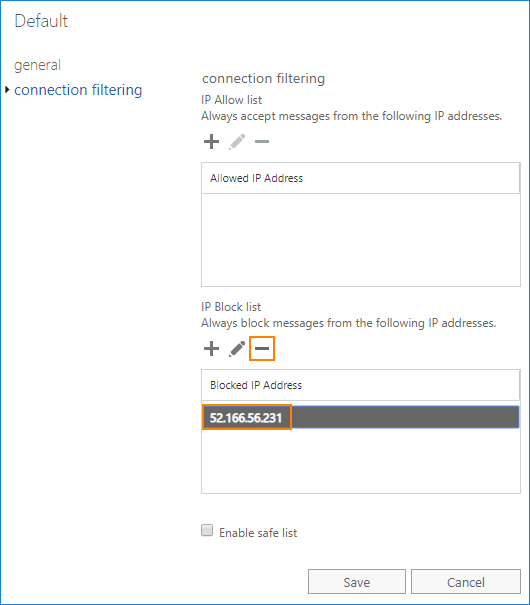 Fig.3. Deleting a blocked IP from the connection filter settings.
Now, emails stamped with signatures should be delivered normally. If the issue persists, the IP address might be blocked by another connection filter or a smart host.
See also: