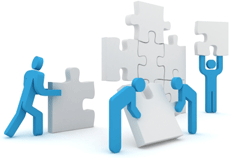 Summer holidays usually slow down all businesses except for travel agencies and other holiday related companies. But when the summer ends, the business world accelerates.
We had a little slow-down in August at CodeTwo because most of us was on holidays. But we're back now and, cracked by the sun, we have already kicked-off a new programming season! We're moving to a rapid development cycle to deliver new features in existing programs, give you completely new freewares and to create brand new products that will make your life easier, as usually. To unveil a secret, I can tell you there will be some amazing new stuff added to CodeTwo Public Folders. We will also release a free tool for Microsoft Exchange and CodeTwo Public Folders users, which significantly improves working with Outlook tasks. Project codenamed X is something I cannot tell you about yet. Well… I can tell you everything but I'd have to imprison you until the app is released.
So… to keep abreast with the latest news, visit our blog regularily!
Visit CodeTwo's website
Learn why it is so great to use our software