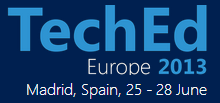 This year we're going to be exhibiting at some great events in Europe. We're almost ready to head to Madrid for Microsoft TechEd Europe 2013, so if you're attending this amazing conference, it would be great to meet up and talk!
You will have a chance to talk directly to our dev and sales teams, and to see our new applications in action. We're going to be presenting a bunch of tools for Exchange 2013, Office 365 and Outlook 2013, as well as for mobile devices.
We would really love to meet you in-person and to hear your product questions, remarks and feedback. Just visit Booth 12 (CodeTwo) anytime you want, and hang out with us during the Welcome Reception on Tuesday, 25 June. If you want to schedule a meeting, just drop me a line at simon.s [att] codetwo.com.
Ohh.. and make sure to grab one of our 100% bug free T-shirts when you get there!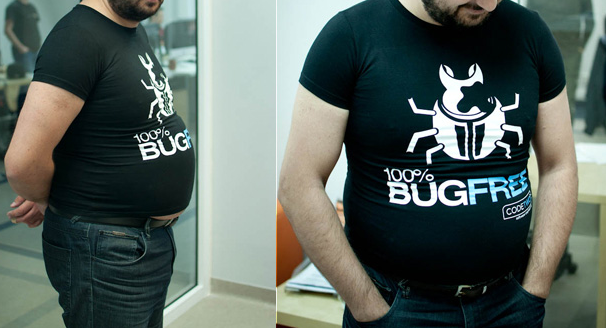 This is what it looks like if one of us tries it on. Sorry, but I couldn't find anyone slimmer in CodeTwo!
Ok, these guys somehow pulled it off to draw their bellies in for 5 seconds!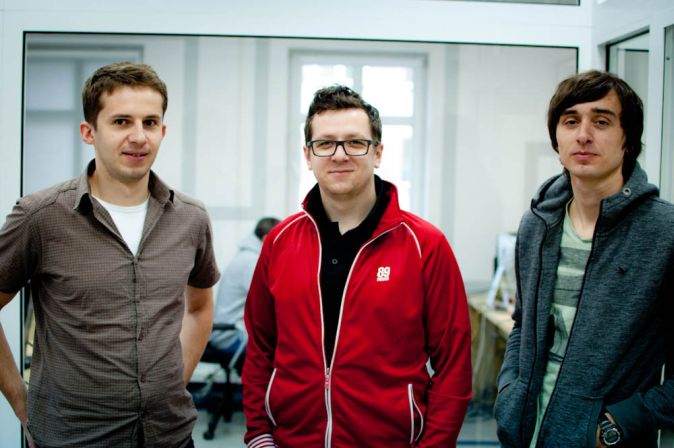 And that's us – meet us at TechEd! See you there!