Since this year's winter is giving us a hard time, I decided to take it head-on. My girlfriend, who is an experienced cross-country skier, took me for a trip to Jakuszyce; a small village located close to Czech border in the center of a huge network of cross-country tracks – one of the biggest cross-country skiing centres in Europe. It's hard to believe that it takes just 20 minutes by car from CodeTwo HQ to these magic forests and fields. When we got there I realized I'd forgotten my camera. Anyway.. I wouldn't be able to put it in any of my pockets since my 'sexy', skin-tight outfit would considerably change its aerodynamic properties then. I had to use my phone camera so please forgive me the quality of these pictures.
When we set off, the weather was nice (don't expect it got worse at the end for it didn't). It was a little bit cloudy but we also could not complain about the lack of sun. Magda was a little bit faster so she sunbathed when waiting for me: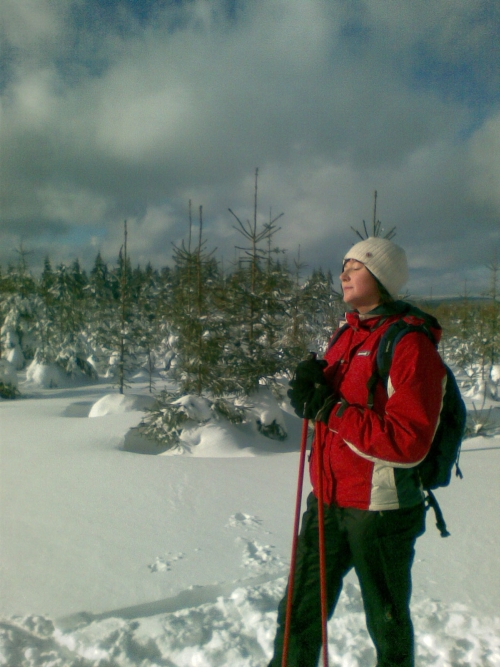 Well, I was too far behind her to be able to go the right way but I put on a brave face and first I asked somebody to take some photographs of me and then I told him I was lost and needed help:
I decided to document everything so that somebody could make a movie about my ordeal when they would finally find my body once the snow melts in Spring: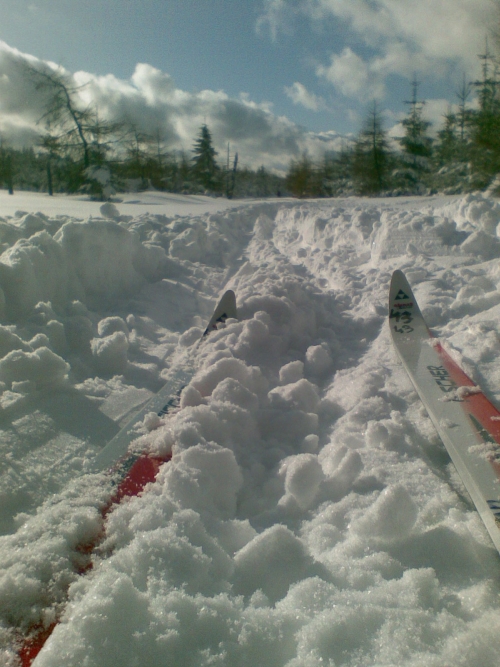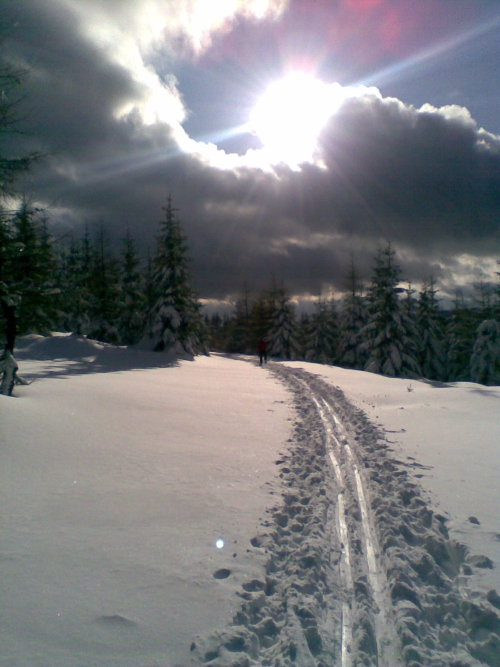 We finally made it to the chalet and could have something to eat and drink. As usually, I decided to have something to drink only: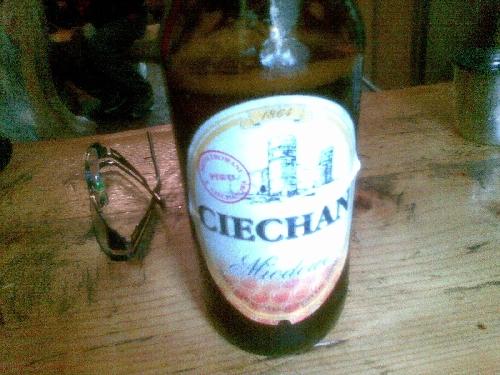 Only after taking the first sip of this unique, one-of-a-kind, delicious, honey beer did I realize that this whole thing wasn't about facing the winter. It was about Ciechan! I felt like Frodo Baggins…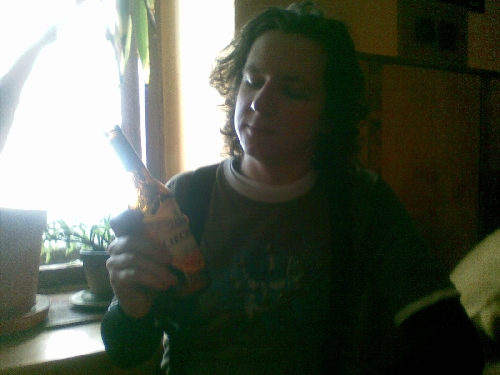 The way back was much more difficult but the trip ended happily. Now I'm planning to encourage the entire CodeTwo Team to go with us for the same trip next weekend! Anyone else going?