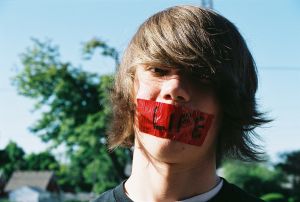 The internet community have been recently observing a sort of commento-phobia. It all started a long time ago when internet magazines allowed their users to comment their articles. As Internet was believed to be absolutely anonymous then and naturally, it was a kick-off for giving all those article authors a bad time. I don't say everyone was wicked and only wanted to sling mud at those people or characters of their articles, but the truth is that the sense of being totally invisible and, yet, with an amazing power of bad touch, gave all those people a chance to experiment with the ill side of their nature. Everyone has that kind of alter ego, right? How many alter egos do we have anyway? So.. What happened later?
Later means now, and now it's so popular that it's possible to comment on literally everything. I'm sure you all have read comments about scrambled eggs, somebody's pants, or finally about a stupid crocodile that didn't want a chicken!
How about online magazines and news sites? It's worse than before. People are fighting to be first to comment on any topic, under any type of article. Others always try to write something stupid to trigger a never ending discussion. I do the same thing from time to time in a local online magazine. My little research also showed that Poles mainly take a pot shot, whereas Americans exaggerate with crying up and their greats, awesomes and amazings never look and sound too honest. It looks as if it was a sort of a micro-projection of our culture.
But the question is: why do we do this? Because it's fun? Why is it fun? And why people are assuming that a given article is interesting only because it has more comments than any other? And the same thing goes for products, services etc. Come on, it's weird!
What concerns me most is that I know it's potty but I pretty often glance through the comments first and then I start reading a text they refer to. However, the most bizarre moments come when I look for readers' comments when reading a paper magazine… It takes a while until I realize it is not interactive…
How about you? What did you do with the ill side of your nature? How would you define commento-phobia? Do you have it? Do you have any other phobias? Feel free to comment below. I wonder who's going to be the first one.. and I can hardly wait to read all your comments :)