We are sorry, but CodeTwo Email Signatures for Email Clients mentioned in this article has been discontinued. If you are looking for alternatives, take a look at CodeTwo Email Signatures for Office 365.

If you are a cloud email admin who manages lots of Gmail users on your Google Apps for Business account, you know that the service is fairly rough around the edges when it comes to email signatures. It's pretty simple for end-users to set up a signature when they are logged into their account, but if you had to create a global disclaimer for the entire company, or at least to centrally unify the signature for selected departments or users, Google Apps won't help you here.
This need may sound weird, but it's crucial to append a standardized legal note to all outgoing messages in your firm. If you also care about your corporate identity, it might be a good idea to make sure your employees' signatures correspond with it and look professional. This also doesn't have to mean they can't be personalized.
CodeTwo Email Signatures for Email Clients will help you quickly compose a template with Active Directory variables, which can be used as your automatic, company-wide signature for all your Gmail users. No HTML experience is required to do it. If you know how to use a word processor, this program has you covered.
Simply install the program on any computer in your domain (it doesn't have to be a server) and launch it.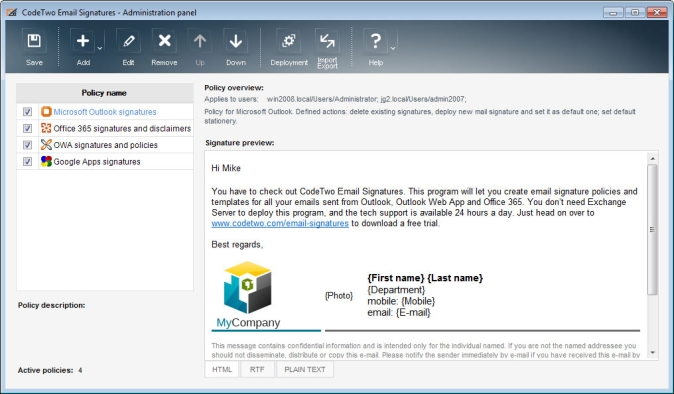 Click the Add button and select the email policy you want to create. You can choose from policies for Outlook, OWA, Office 365 and Google Apps.

Once you create a blank Google Apps policy, click Edit to choose users the policy will apply to.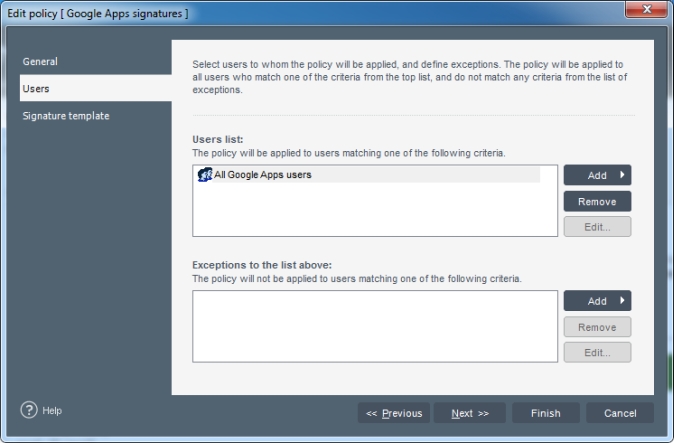 Compose your signature template with Active Directory placeholders like first name, last name, mobile number, email, etc.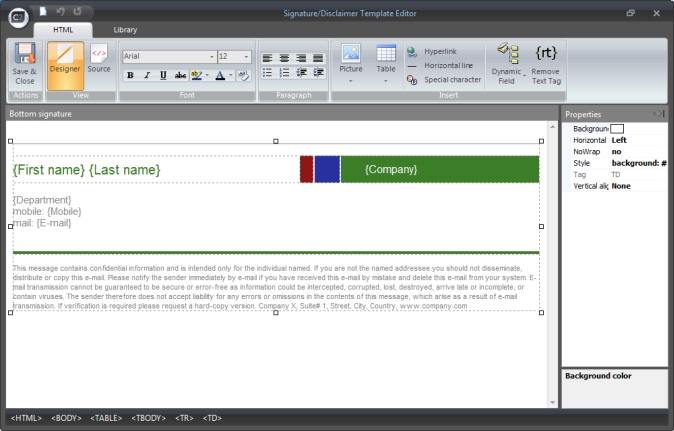 Deploy the signature using the wizard that runs when you hit the Deploy button in the top menu. You will be prompted to enter your super admin Google Apps account credentials.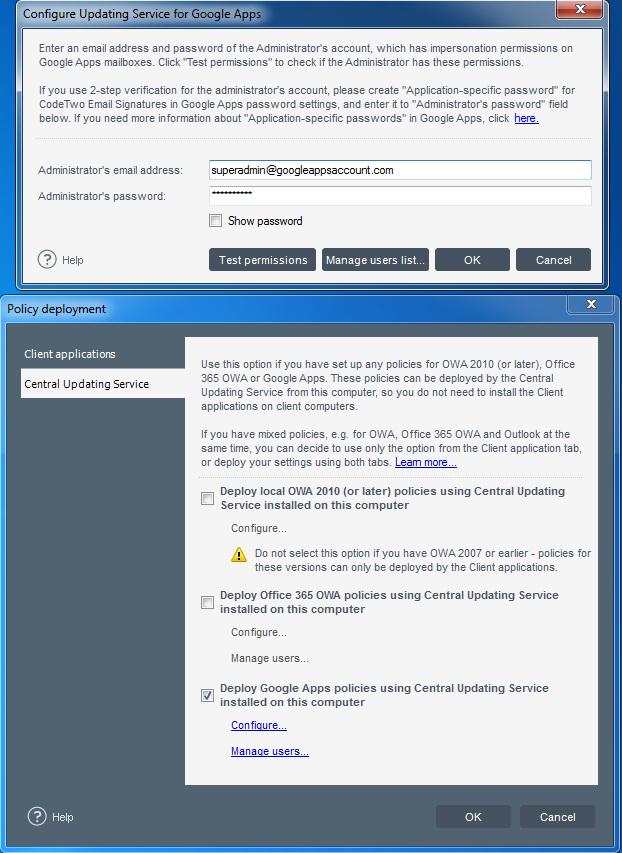 Last but not least, you will need to bind your Active Directory users with your Gmail users.
All set! If you don't believe it's already working – simply log in to your Google Apps email account and click Compose to see that your new signature is already there! Your end-users have the same signature, with their own personal information already set up too.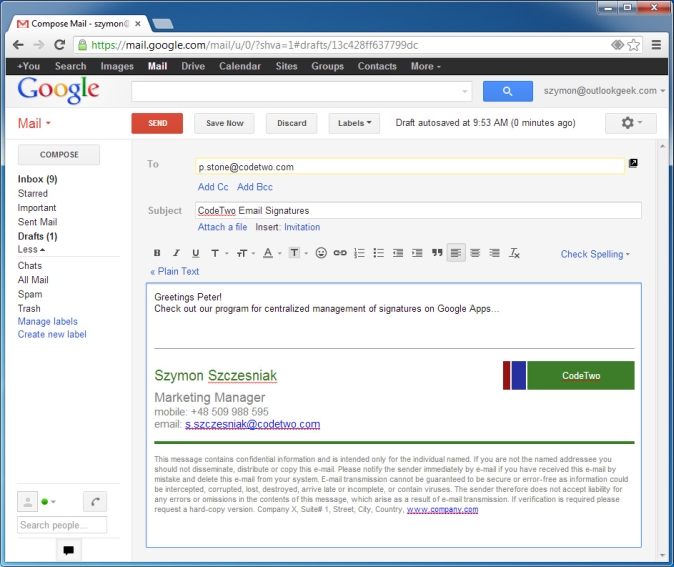 If you use Outlook for your Google mail, simply select the policy in the second step and deploy it for your Outlook users. The program also supports signatures in Outlook Web App and in Office 365.
Click here to learn more and to download CodeTwo Email Signatures.
If you're looking for a signature manager for Exchange, head on over to this website.
You can also check out this Free Email Signature Generator.
Got some questions? Feel free to post them below or drop our Customer Support team a line. They will be happy to help you set up the program.