Installation process
An installation wizard will guide you through the installation of CodeTwo Out of Office Manager. After the wizard starts, accept the License Agreement (Fig. 1).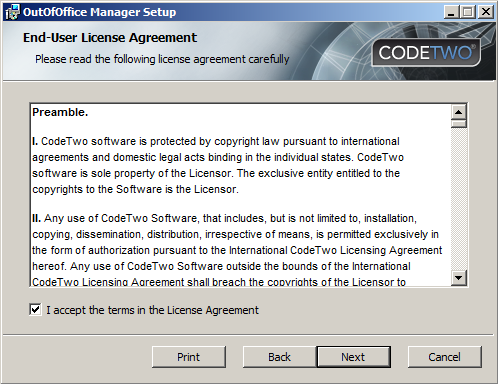 Fig. 1. Accepting the License Agreement.
You will then be asked to specify where the program will be installed. The default location will display. You can change it, if you need to (Fig. 2.).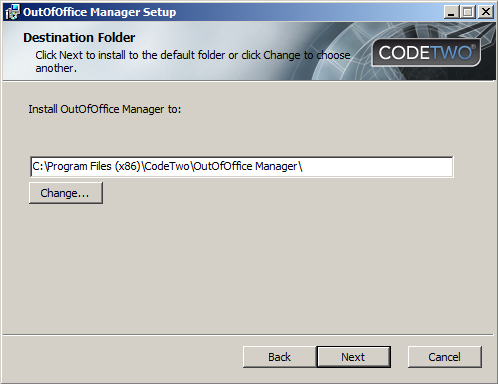 Fig. 2. Choosing the location of the program's installation.
Once the wizard is initiated, it copies data files to your system and installs all the required components. After the installation is complete, the program automatically starts with a Quick tour that displays information on the main features of the program. On the last slide, you will find links to the program's website and the User's manual (Fig. 3.).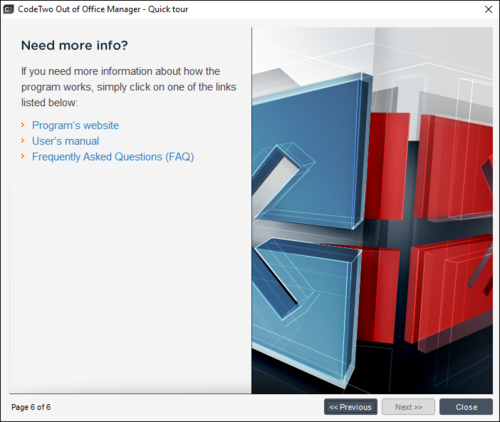 Fig. 3. Quick tour.
See next
Quick guide- in this article you will learn how to configure the program to send auto-replies in a given time frame in an on-premises Exchange Server environment.