A disclaimer is added twice to an email
Problem:
You use an Exchange Online transport rule to add disclaimers to emails and CodeTwo software to add signatures. You noticed that the same disclaimer is added more than once (usually twice) to each message.
Solution:
When you use CodeTwo Email Signatures for Office 365, your emails are routed through CodeTwo services to be processed, and then they are sent back to your Office 365 tenant. If the Exchange transport rule responsible for appending a disclaimer is set to be applied before the processing at CodeTwo, then it might be applied again when an email goes back to Office 365 after the CodeTwo processing. As a result, the message gets two disclaimers and a signature added by CodeTwo software.
To solve this problem, you need to:
or disable the transport rule in Exchange and use CodeTwo software to add both the signature and the disclaimer. This is the recommended solution.
How to modify the transport rule responsible for a disclaimer
You can modify the transport rule that appends your disclaimer so that this rule is not applied if a message is processed by CodeTwo. Follow the guidelines below to do so.
Open Microsoft 365 admin center (Office 365 admin center) and go to Admin centers > Exchange to open Exchange admin center.
In EAC, use the menu on the left to navigate to Mail flow > Rules.
First, make sure that the disclaimer-adding transport rule is executed before the CodeTwo transport rule (it needs to be higher on the list, as shown in Fig. 1.). If necessary, change its priority.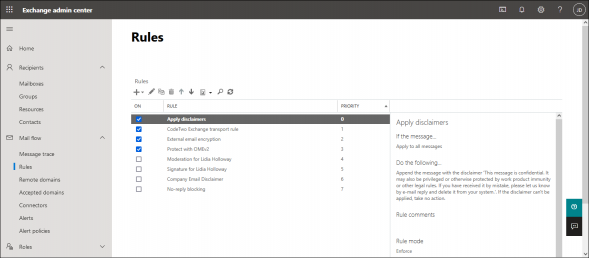 Fig. 1. A sample list of Exchange online transport rules.
Double-click the disclaimer-adding rule (or use the edit button) to edit its properties.
Scroll down and click the More options link to show conditions and exceptions.
Add a new exception and choose A message header...matches these text patterns (Fig. 2.).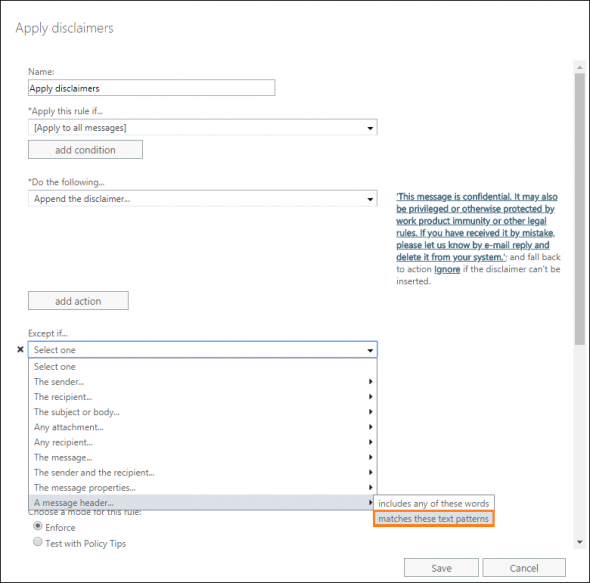 Fig. 2. Adding an exception to the disclaimer-adding transport rule.
Click Enter text to specify the following header name: X-CodeTwoProcessed.
Click Enter text patterns to specify the text patterns: type true and click the plus (+) button to add it. Click OK to confirm. The newly added exception should resemble that in Fig. 3.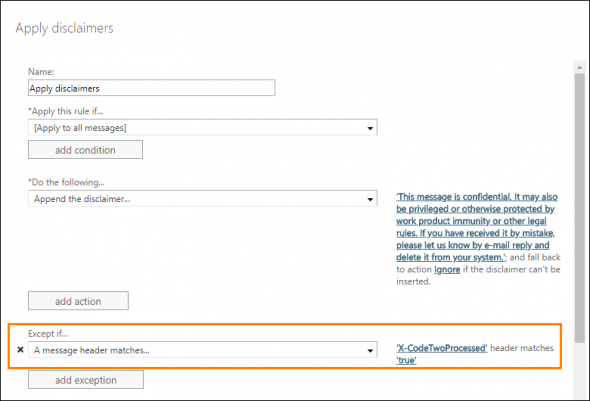 Fig. 3. The correctly configured exception.
Save the rule's configuration. Note that it might take a while before the changes are propagated across your Office 365 tenant.
The double disclaimer problem should now be fixed.
Important
With this solution, your disclaimer is added above the email signature created with the CodeTwo software. If you want to add disclaimers under email signatures, we recommend creating both the signatures and the disclaimers in CodeTwo Email Signatures for Office 365 instead of using the native Exchange Online (Office 365) solutions.