Installation process
CodeTwo Office 365 Migration can be installed on any machine within the source Exchange Server's domain. Furthermore, the program needs to be run under the user's account that belongs to the appropriate group (depending on the source server used within the particular environment).
After the installation wizard starts, all you need to do is accepting the license agreement (Fig. 1).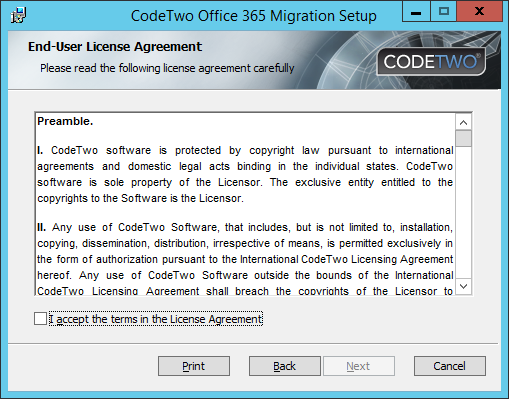 Fig. 1. Accepting the License Agreement.
Next, you will be asked to specify the location where the program will be installed. The default location will display and can be left unchanged unless it's necessary to choose differently (Fig. 2.).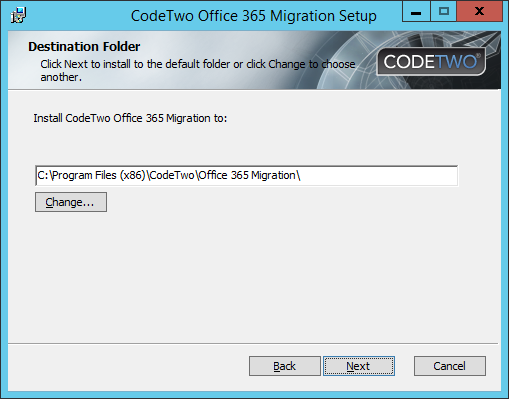 Fig. 2. Choosing the location of the program's installation.
After the installation, the program starts automatically with Quick Tour opened at top of the Dashboard view (Fig. 3.).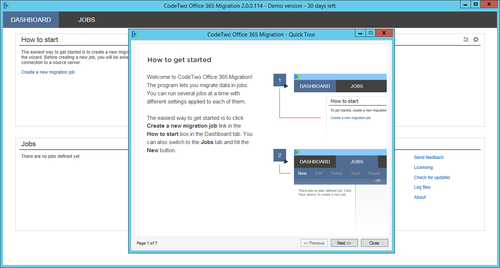 Fig. 3. Dashboard with Quick Tour.
See also
Quick guide to migration - in this article you will learn how to configure the program to set up a migration from on-premises Exchange Server to Office 365.