Installation process
Before installing CodeTwo Office 365 Migration, you need to decide on which machine you should install it. The main factor you should take into consideration is your migration source.
In migrations from on-premises Exchange Server, the program should be installed in the source server domain – either directly on the source Exchange server or on any workstation within the source server network. Installing on the most powerful machine in your network or directly on the source Exchange Server will most likely work best – find out why. You do not have to install any agents on the target server or reconfigure connectors. The software accesses your source server mailboxes through Exchange Web Services (EWS) or a MAPI profile, and copies specified items to target server mailboxes via EWS.
When you migrate from Office 365, you need to install CodeTwo Office 365 Migration on any machine with a connection to both the source and the target Office 365 environment. The program uses EWS to connect to both environments.
As for migrations from other servers (e.g. Gmail), the program can be installed on any machine with a connection to both the source and the target environment. Emails from the source will be migrated via Internet Message Access Protocol (IMAP).
Installation wizard
The program is installed using a typical installation wizard. In the first step, click Next and you will see the license agreement that you need to accept (Fig. 1).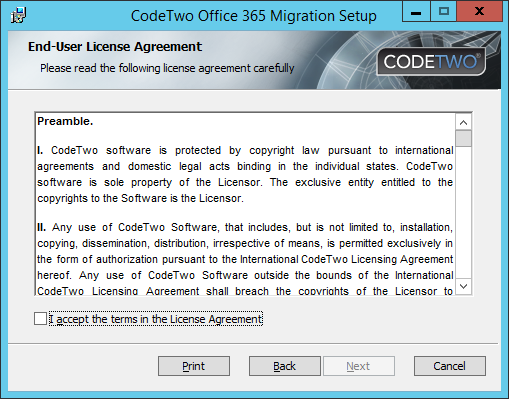 Fig. 1. Accepting the License Agreement.
Next, you will be asked to specify the location where the program will be installed. The default location will display and can be left unchanged unless it's necessary to choose differently (Fig. 2.).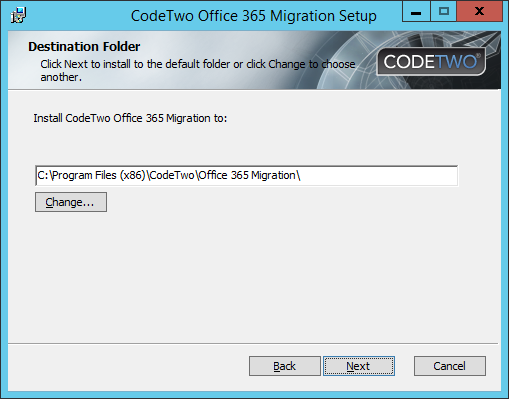 Fig. 2. Choosing the location of the program's installation.
After the installation, the program starts automatically with Quick tour opened on top of the Dashboard view (Fig. 3.).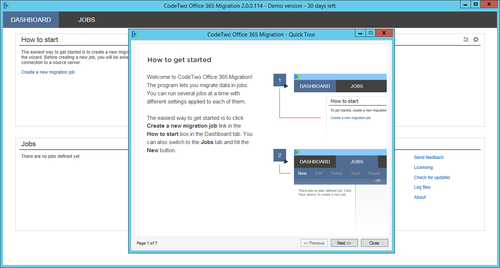 Fig. 3. Dashboard with Quick tour.