Licensing
The licensing mode of CodeTwo Email Signatures for Email Clients works per mailbox. It means that licenses are assigned to individual users' mailboxes regardless of the number of policies a single mailbox is encompassed by. The user who has been counted by the licensing system once, will not be counted again in any subsequent policies.
For example, if one particular user is encompassed by two different policies, e.g. Outlook and OWA, only one license will be consumed from the licenses' pool. Only one license will also be consumed if you bind an Office 365 / Google Apps (G Suite) user to an AD user to make use of Active Directory variables. However, if you include several different mailboxes in any number of policies of the same or a different type, multiple licenses applicable to the number of mailboxes defined will be deducted from the available pool.
The number of used and available licenses is displayed in the left bottom corner of the program (Fig. 1.).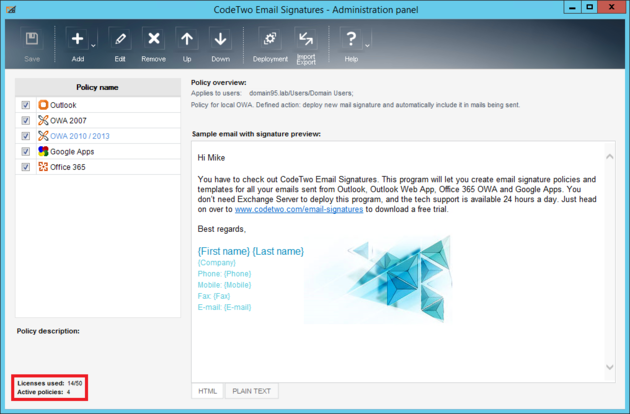 Fig. 1. Activated copy of the program displaying the licensing status.
After the installation, CodeTwo Email Signatures for Email Clients works for 30 days without any limitations in its functionality. During the trial period, the policies can be deployed for an unlimited number of users. However, when the 30 days are over, the software will cease to work (neither any new policies can be created nor the existing updated) and needs to be activated with a purchased license key. The licenses are available in pre-defined packages of maximum user numbers that can be encompassed by the policies. If more time is required to thoroughly test all the features of the software, please contact us.
See also:
Trial version - this article describes how the trial version works.
License Agreement - this article contains the terms and conditions of using CodeTwo software.
Activation - this article describes the activation procedure of the program.