Activation
Before you activate CodeTwo Email Signatures for Email Clients, you must first install the trial version of the program.
If the trial version has already been installed, you do not need to deploy anything else to activate your program.
To activate the program you need to use the License Key provided after finalizing the particular order. To start the Licensing program, click the Help button in the Administration Panel's ribbon and choose Licensing. The program can be activated in the window that opens (Fig. 1.).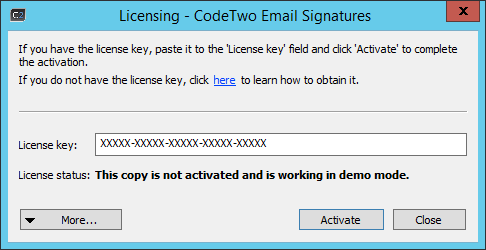 Fig. 1. The license key entered in the CodeTwo Email Signatures for Email Clients activation window.
After activating your program, the number of currently activated licenses will display in the License Status field.
From now on, you will be able to use CodeTwo Email Signatures for Email Clients without any time limits. However, as the program works for a specific number of users, please note that it won't work for any extra users exceeding the original number of licenses.
To activate any of the CodeTwo programs, you need to be connected to the Internet. However, if you encounter any Internet access issues, you may also activate your program via telephone or email. Both of these options are available by clicking the More button located in the activation window (Fig. 2.).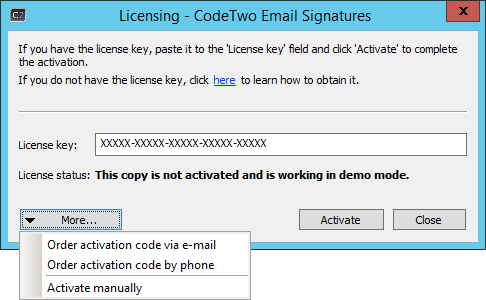 Fig. 2. The additional activation options.
See next:
License Agreement - this article contains the terms and conditions of using CodeTwo software.
See also: