Overview
CodeTwo User Photos for Office 365 is a free application for Office 365 (Microsoft 365) tenants that lets you quickly and easily manage photos of people in your organization. You can customize pictures and automatically match them with user accounts. The program uploads your photos to user mailboxes in Exchange Online and associated services - they are visible in Azure AD, Outlook on the web (OWA), Microsoft Teams, Skype for Business, SharePoint Online and many more (see Fig. 1.). Our application supports hybrid environments.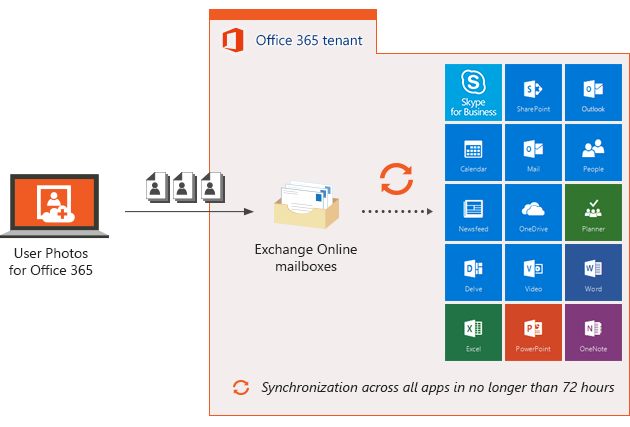 Fig. 1. Photo synchronization via CodeTwo User Photos for Office 365.
Who is the program for?
The application is aimed at administrators of Office 365 tenants in organizations that have many mailboxes and store them in the cloud or in a hybrid environment. Provided that you have the necessary admin privileges in your tenant (see what permissions are required by the program), you can use CodeTwo User Photos for Office 365 to upload and manage photographs for any number of accounts collectively, instead of running the Set-UserPhoto cmdlet separately for each user.

How it works
CodeTwo User Photos for Office 365 is installed locally using the Microsoft's ClickOnce deployment method. Such a solution minimizes the software's load on your system and ensures that the program is always up to date. Read more about the installation and updating in this article.
When you upload a user photo via the application, the file is sent to the default photo repository (root folder) of the user's Exchange Online mailbox (see Fig. 1.). This is where the picture is rescaled and propagated to Exchange Online related applications (such as Outlook on the web, Lync or Skype for Business) and to SharePoint Online with associated services, e.g. OneDrive.
Key features
Easily manage photos for multiple users: automatically match your Office 365 user accounts with images. The most common image file formats (JPEG, BMP, PNG and GIF) are supported.
Modify your pictures: rotate them, change their size and preview the final effect in a built-in photo editor.
Download users' images from Office 365 (Exchange Online): export photos collectively to image files with predefined or custom file name patterns.
The program supports hybrid environments.
Self-updating mechanism: it ensures that the application is always up to date.
User photos uploaded by the program can be added to email signatures via our signature-adding software products. Learn more
The program is free.
See next