Log files
CodeTwo Outlook Sync generates log files. They are all kept within the standard Windows user's settings folder in the %appdata% folder.
Viewing log files
If you ever need to view log files, you can manually browse the Outlook Sync subfolder of the CodeTwo folder within your %appdata%. To do that:
Open Windows Explorer.
Copy the following path

%appdata%\CodeTwo\Outlook Sync\Logs

, paste it into the address bar and hit Enter.
You can open the log files with Windows Notepad or any other text editor.
You can also access the logs folder by opening CodeTwo Outlook Sync (Start, CodeTwo, Outlook Sync, Outlook Sync) and clicking Help, Show log files.
Tip
If you do not have CodeTwo Outlook Sync program opened, you can run it from Start Menu by opening the CodeTwo folder and choosing Outlook Sync. Please also check if there is an Outlook Sync icon in your tray (the bottom right corner of your screen) - if so, simply click it to restore the program.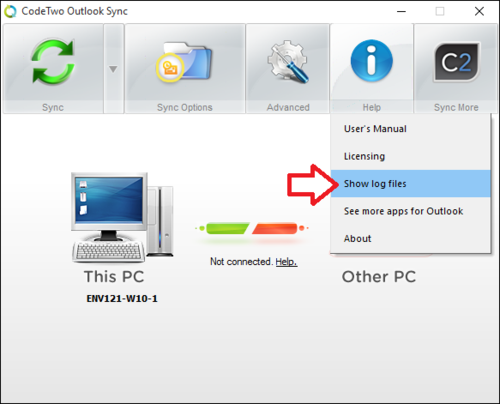 Fig. 1. Log files access from the program.
Info
Be aware that each instance of CodeTwo Outlook Sync logs events only for the machine on which it is installed. So when investigating problems remember to review the log files from both computers.