Editor's interface
The Editor window (Fig. 1.) consists of the following parts:
signature format buttons (1) - they function as tabs and allow you to switch between the Editor's layouts dedicated to various message formats,
ribbon (2) - it contains the main Editor commands separated into several groups,
signature/disclaimer pane (3) - here, you can compose your signature/disclaimer, preview how it appears in a conversation and configure additional appearance options.​

​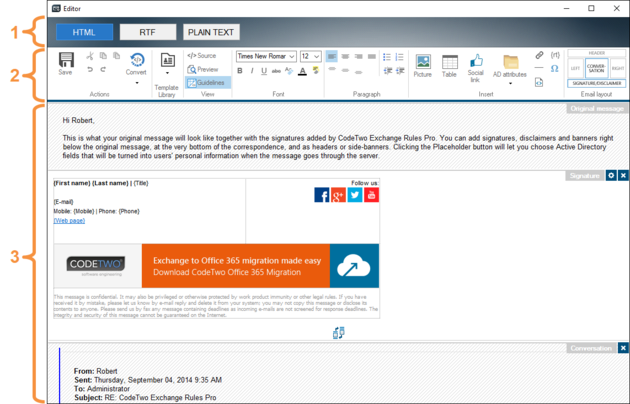 Fig. 1. The main parts of the Editor.
Use the links below to find out how to use all the features and commands available in the Editor.