Photo editor
CodeTwo Active Directory Photos features a built-in photo editor (Fig. 1.).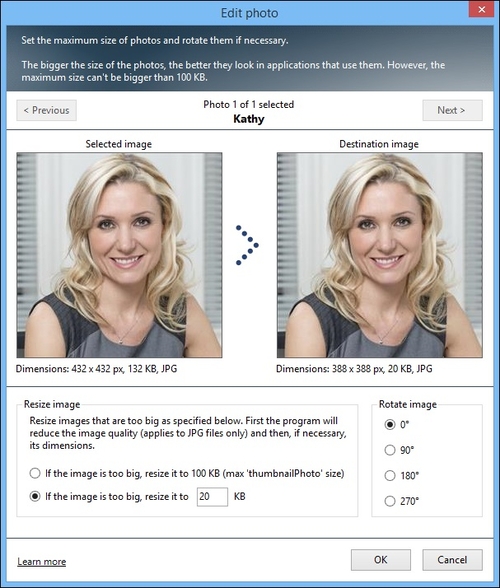 Fig. 1. The photo editor (single photo).
With the photo editor, you can:
compare the picture you selected with the live preview of the destination image (that is, the image that will be produced by the program and added to the Active Directory attribute you selected);
resize image;

How does the program modify images?

In the Resize image section of the photo editor (see Fig. 1.) you need to specify the maximum size of the photos that will be uploaded to your Active Directory. You can select a custom file size limit or choose the maximum size allowed by the Active Directory attribute to which you write user photos. Learn more about AD attribute settings

The photo size limit is based on the image file size, not resolution. If you upload a high-resolution picture that exceeds the specified file size limit, the program reduces the photo quality step by step to match this limit. If the image file is still too large, then the program gradually lowers its resolution (keeping the highest possible quality) until the resulting file size stays within the limit. In this way, the program ensures that the uploaded images look best. (Note that quality compression applies to JPEG files only; images in other formats are rescaled by changing their resolution.)

rotate the image.
The editor looks slightly different and gives you additional options when you edit multiple photos at the same time (Fig. 2.):
you can switch between all selected photos via the Previous/Next buttons in the upper part of the window;
at the bottom of the editor window, there is an option to apply your settings to all selected images. This will save time if you need to edit a large number of photos.

Fig. 2. When you edit several photos at the same time, the editor has more options (highlighted).