Log files
CodeTwo Sync for iCloud generates log files. They are all kept within the standard Windows user's settings folder in the %appdata% folder.
Viewing log files
If you ever need to view log files, you can manually browse the CodeTwo Sync for iCloud subfolder within your %appdata%. To do that:
Open Windows Explorer.
Copy the following path

%appdata%\CodeTwo\CodeTwo Sync for iCloud\Logs

paste it into the address bar and hit Enter.
You can open log the files with Windows Notepad or any other text editor.
You can also access the logs folder by clicking the CodeTwo Sync for iCloud Settings icon in Outlook.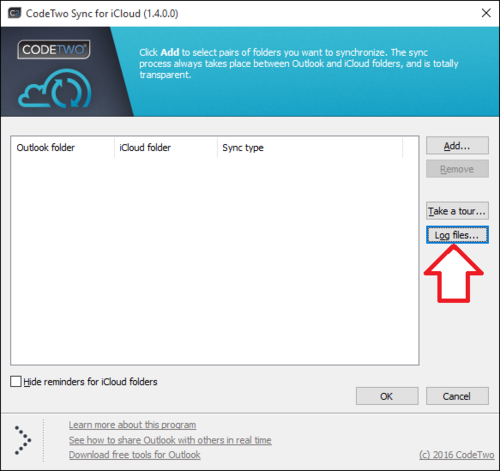 Fig. 1. Log files access from the add-in settings.