Sensitive Content Filter
Sensitive Content Filter
can be used as one of the conditions in
Codetwo Exchange Rules PRO
. It is designed to search the sensitive information in the messages. This type of condition may be very useful in companies that want to avoid situations when the users will send out confidential data e.g. private details, credit card numbers etc. If such information are sent in the messages they may be stolen or abused by unauthorized people. If you apply this condition,
CodeTwo Exchange Rules PRO
will search and detect such information in the body of the message.
In order to activate this option on the
Conditions
tab, in the
List of Conditions
click
Add
, and then select
Sensitive content filter
(
Fig.1.
).

If you do not add Sensitive content filter to the list of Conditions, the rule will not check the content of messages for confidential/sensitive data.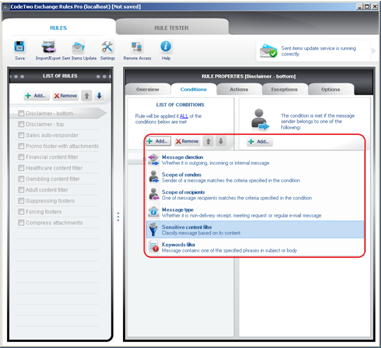 Fig.1. Adding the Sensitive content filter option on the Conditions' tab.
Sensitive content filter
will be added to the list of conditions in the middle pane, while the right pane will show the condition properties (
Fig.2.
).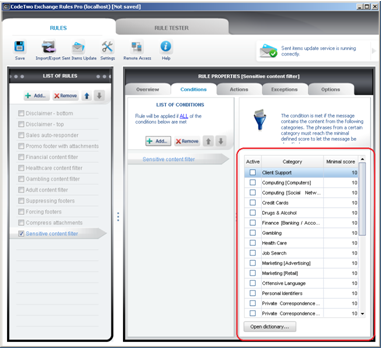 Fig.2. Properties of the Sensitive content filter option.
Predefined dictionaries will be displayed in the properties of the Sensitive content filter. You need to choose the proper dictionary by checking the box next to its name, for example
Credit Cards
. You need to set up minimal score for each dictionary. When the number of defined phrases will reach the score number
CodeTwo Exchange Rules PRO
will perform defined
actions
. If you want to check the score number for the group of phrases you need to click the
Open dictionary
button. You will see a new window with the predefined dictionaries on the left. If you select a dictionary, you can view, edit or add new phrases on the right pane. You may also change the weight number for each individual phrase (
Fig. 3
). You can read more about the specific options of the dictionary in the
Dictionaries
chapter.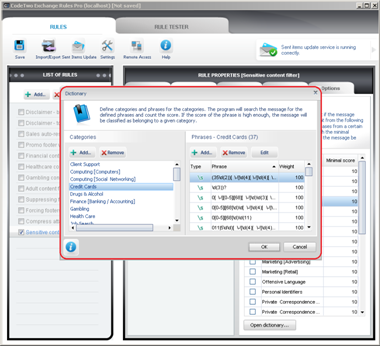 Fig.3. Defining key words and the location of the search.
After you select a dictionary and make some changes, you need to save your settings by clicking the
OK
button. The condition will be saved and
CodeTwo Exchange Rules PRO
will perform an
action
for the message that contains sensitive information.