Time ranges of Out of Office messages
CodeTwo Out of Office Manager lets you decide when the auto replies will be send. That's the most fundamental feature inevitable while informing your co-workers and clients about absences in your company.
The built in Out of Office item editor lets you set the time ranges of the auto replies including dates, hours and minutes (Fig. 1.). Additionally, instead of setting the exact hours, you can make use of the All day checkbox that will schedule the auto reply to be sent during the whole day (this feature is enabled by default). Furthermore, you can also configure your auto replies to be repeatedly sent using the Recurrence option. All of these features let you take a full control over the time frames of auto replies in your organization and easily manage them in one central place.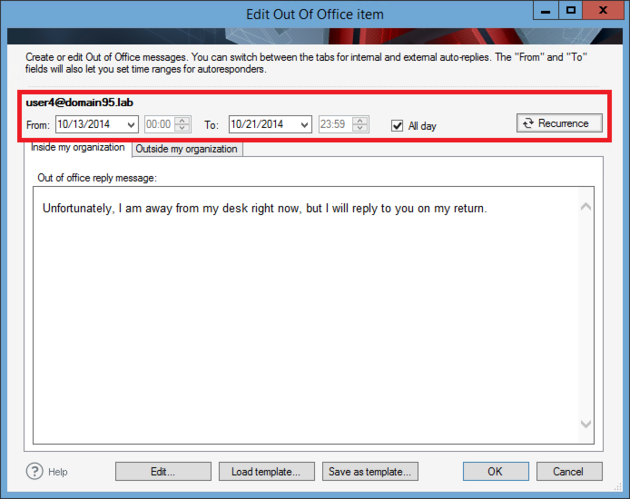 Fig. 1. Setting auto reply time ranges in the Out Of Office Item Editor.