Reminders
Each appointment can be assigned a reminder that will pop up at a specified time before the appointment becomes due. To assign a reminder to an appointment, put a checkmark next to the
Reminder
option in the screen of the appointment as well as provide in the minutes field the number of
minutes
by which the reminder will precede the event.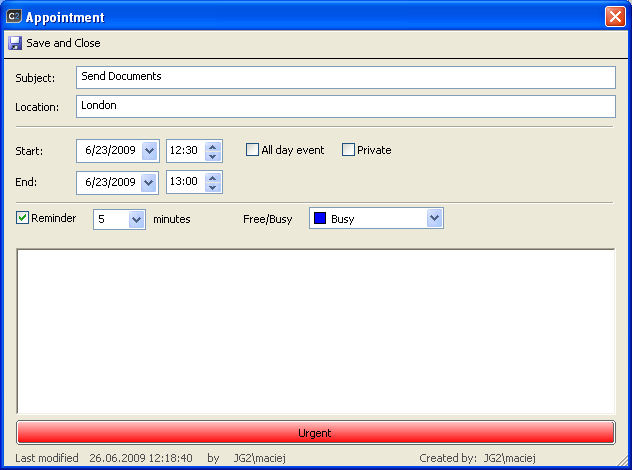 Fig.1. Each appointment in the calendar can include a reminder.
The reminder is displayed automatically at a specified time in
Reminders
window (
Fig.2
). When a reminder becomes due, the
Reminders
window will display in the center of the screen on top of all the remaining screens of other applications and a ring sounds. This guarantees that users are always duly warned about the appointment. The
Reminders
window will display all active reminders from all calendars defined in a given view. The reminders for the appointments what are overdue are shown in red. The upcoming events are signaled in black. If you check the option
Show overdue reminders only
, the list will include only those reminders that are overdue without showing reminders for upcoming events.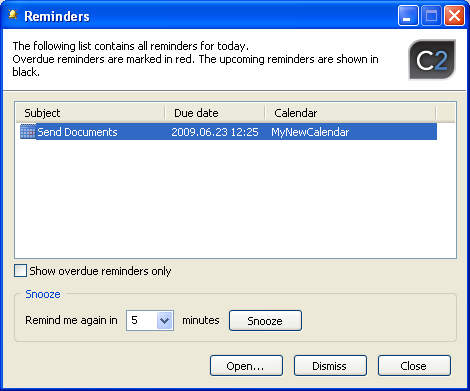 Fig.2. The reminders window shows all reminders becoming due today.
A reminder for a given day will show until it is removed from the appointment, or
Dismiss
option is selected, or it is postponed. To remove the reminder from the appointment, open the appointment and clear the
Reminder
checkbox. The same will be achieved by choosing
Dismiss
in the
Reminders
window for a given entry. The reminder will be removed from appointment, and the entry will drop from the list of reminders and will not come back unless another reminder is set. The
Reminders
window also lets you postpone a reminder. To do it, enter the number of minutes that will postpone the reminder in the
Remind me again in
field and click
Snooze
. The reminder will drop from the list to return after the selected number of minutes.
By clicking the
Open
button, you open all appointments whose reminders have been highlighted. .
The reminders window can be closed and reopened at any time by the user after choosing from
Tools
menu the
Reminders
option or by clicking the clock icon on the toolbar. Closing the reminders window does not dismiss the reminders.
You can define the calendars for which the reminders will pop up. In
Options
menu choose
Reminders settings
. A list of all calendars defined in the current view will display. By unchecking the calendars you opt out from receiving reminders for these calendars.
Fig.3. You can opt out from receiving appointment reminders.