Introduction
CodeTwo NetCalendars enables sharing calendars by multiple users in the network or via the Internet. The program's screen lets the user open several calendars hosted by separate machines and belonging to different users in the network. The program gives access to calendars located in Microsoft Outlook on remote machines too. CodeTwo NetCalendars enables groups of employees to work on the same calendars and managers to view multiple calendars in one screen - this is considerable aid in managing tasks.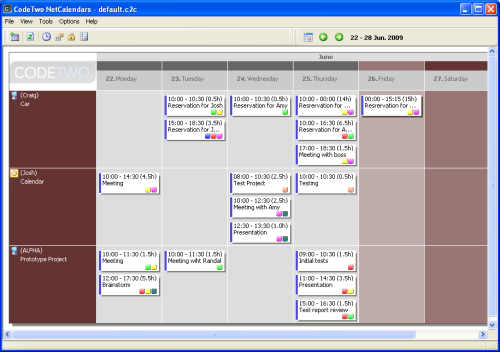 Fig.1.CodeTwo NetCalendars enables multiple users to work simultaneously on calendars located on different machines in the network or in the Internet.
Each user can create new calendars on the computer and share it for other users so that they can view it and edit according to the access rights defined by the host machine. The same is true for Microsoft Outlook calendars.
Each calendar is kept on the machine where it was created but other users can work and edit this calendar even if the machine is unavailable in the network. All changes made in this time will sync to the host machine once it reconnects.
Appointments made in the calendars may contain various data. The basic data include the subject, start and end date, location and notes. But the appointments can receive color categories and reminders displayed at a specified time. An appointment can also be tagged as private by the owner, in which case it will not display for other users.
The sections that follow detail the capabilities of CodeTwo NetCalendars.