Time range
The options available in this section enable you to define the time range within which the rule will be used and applied by
Exchange Rules PRO
(
Fig.1.
).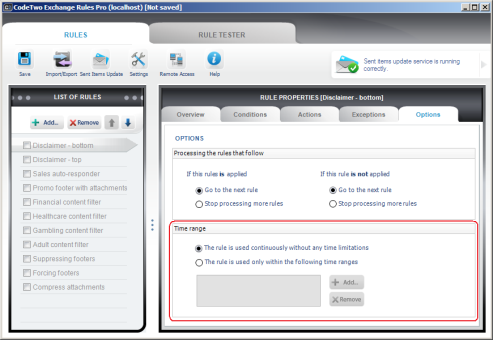 Fig.1. Choose the time ranges for the rules.
By default the program is set to
The rule is used continuously without any time limitations
.
When you select
The rule is used only within the following time ranges
you will be able to choose the timeframes for the rule functioning. To define the time click
Add
and in the dialog box that opens (
Fig.2.
) provide the start and end date for the rule. If you want to choose the prices hour uncheck the
All day event
checkbox.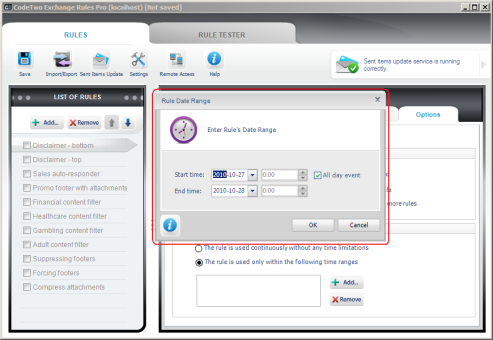 Fig.2. Choose the time range for the rule.
Click
OK
to confirm your settings – the
Time range
section will list a new entry with the rule timeframes (
Fig.3.
).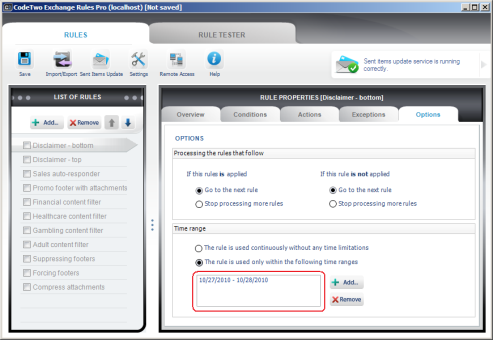 Fig.3. The list of time ranges.