Manage Signatures App
CodeTwo Email Signatures for Office 365 lets you create signature rules by using a ClickOnce application – the Manage Signatures App. In each rule you design a signature template and define the conditions required to add it to your emails. Once you install the app, you can launch it from the Windows Start menu. Read on or use the links below to learn more.
User interface
In the main window of the application (Fig. 1.), you have access to:
the list of your signature rules, where you can add new rules (), save changes and submit them for processing on CodeTwo Azure servers (), change their execution order (), delete rules (), clone rules (), and enable/disable them ();
tabs that allow you to configure each signature rule - their availability depends on your signature rule type (see this article to learn about signature modes);
the More () button that allows you to log out from the app, go to CodeTwo Admin Panel to access settings related to your Office 365 tenant and subscription, and more.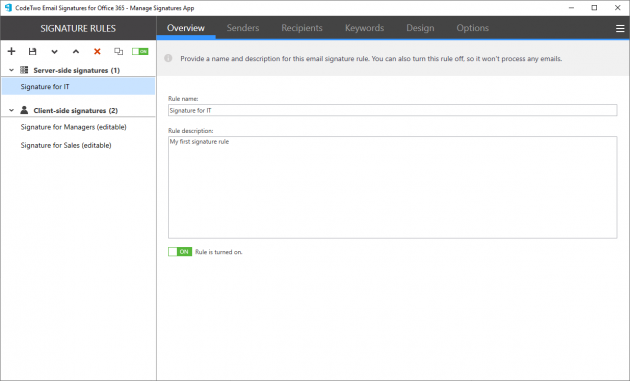 Fig. 1. The Manage Signatures App.
Manage Signatures App users
CodeTwo Admin Panel allows you to specify which users in your organization can access the Manage Signatures App to configure email signature rules. To delegate such permissions, you need to open the management page of your tenant by clicking the Manage tenant (

) button next to the tenant's name (on the Dashboard or Tenants tab) and selecting Manage Signatures App users from the navigation menu on the left (Fig. 2.)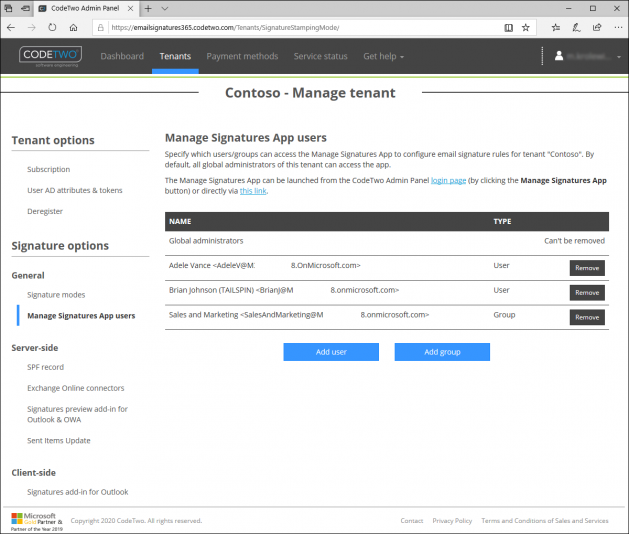 Fig. 2. The Manage Signatures App users management page.
By default, the list of the Manage Signatures App users contains your organization's global administrators. Global admins cannot be removed to avoid situations when no one can access the Manage Signatures App.
If you plan to assign signature management tasks to non-admin users, make sure the App registrations options in Azure AD admin center or the Integrated Apps options in the Microsoft 365 admin center are temporarily set to the defaults, as described in this article.
You can add/remove individual users and groups.
If a user or group is on the list, they can launch the Manage Signatures App, log in, and manage all email signature rules. See our Quick guide to learn how to configure rules.
If a user/group is not on the list, they are not able to log in to the Manage Signatures App (Fig. 3.).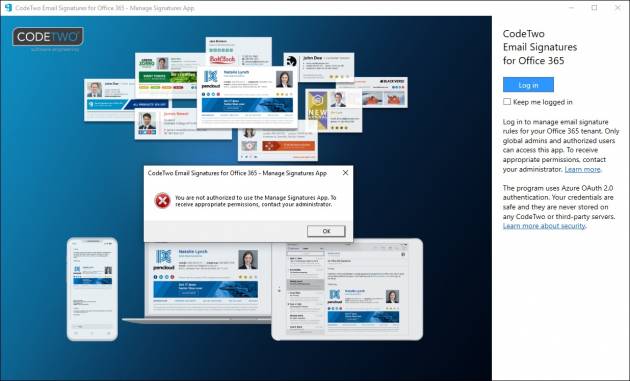 Fig. 3. Only authorized users can access the Manage Signatures App.
Nested groups
If you select a group that has other groups nested inside, the members of all these groups will have access to the Manage Signatures App.