Email signature design
To compose email signatures, go to the Design tab of the Manage Signatures App (Fig. 1.).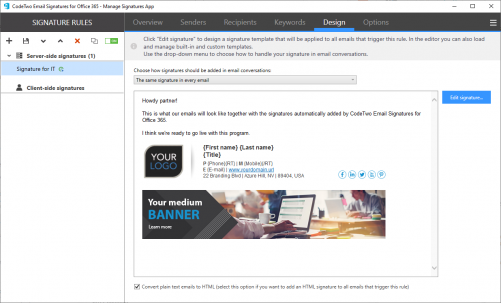 Fig. 1. The Design tab available for a server-side signature rule.
If you are configuring a server-side signature rule, the are various design-related settings available here. You can:
Choose how signatures should be added in email conversations – this drop-down menu allows you to manage how messages appear in conversations (for example, you can apply a different signature in the first email and different in subsequent emails). Learn more
Edit signature – this button launches the CodeTwo signature template editor; with this tool you can create and edit signatures, banners and other email sections. The editor also gives you access to a library of built-in signature templates. Learn more
Convert plain text emails to HTML – In the signature editor you can prepare different signature templates for HTML, RTF and plain text messages. The program automatically recognizes the format of your email and adds a corresponding signature template. Signatures in the HTML format are the most customizable and are the only signature type that supports embedded images. The checkbox located at the bottom of the Design tab (Fig. 2.) should be selected if you want the program to automatically convert plain text emails to HTML, so that HTML signatures are added. Automatic conversion to HTML is particularly useful if a lot of people in your organization send emails in plain text (e.g. from mobile devices).


Fig. 2. This checkbox lets you decide if the software should convert plain text emails to HTML.
The Design tab available for client-side signature rules (Fig. 3.) lets you edit the signature template only. The other settings are missing from the tab because the Outlook users themselves choose a signature for each email they send.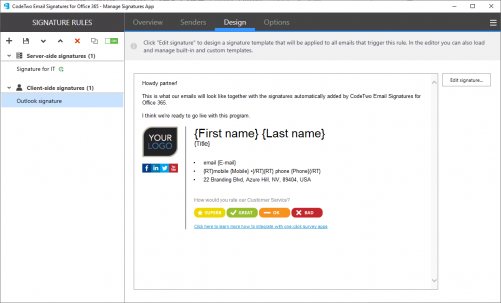 Fig. 3. The Design tab available for a client-side signature rule.
See next: