Installing and launching the Manage Signatures App
If you finished all the previous configuration steps, it's time to start working with email signatures. To do that, you need to install and launch the Manage Signatures App. Follow the guidelines below.
Important
By default, all of your tenant's global administrators can log in to the app and manage email signatures. You can extend these access rights and allow specific users or groups to use the Manage Signatures App. Learn more
You can install the program:
directly from this link;
from the CodeTwo Admin Panel's login page, by clicking the Manage Signatures App link;
from the CodeTwo Admin Panel, by clicking the Manage Signatures App () button next to your tenant's name on the Dashboard (Fig. 1.). The button is also available on the Tenants tab.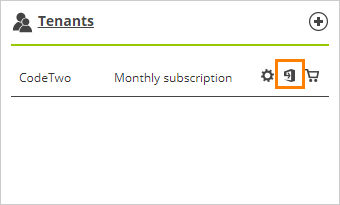 Fig. 1. Installing the Manage Signatures App from the Admin Panel's Dashboard.
The application's installer is downloaded (Fig. 2.) and launched.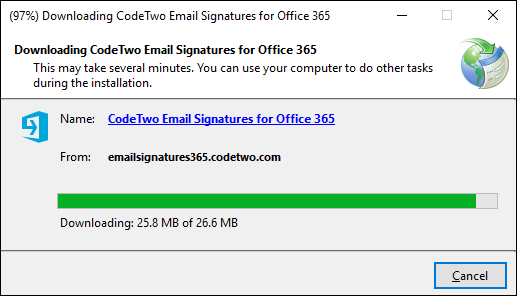 Fig. 2. Application download in progress.
The Manage Signatures App is installed locally. After installation, you can launch the application from the Windows Start menu.
The application shows a welcome screen at launch (Fig. 3.). To proceed, click Log in. An Office 365 sign-in page will open. Sign in to your Office 365 user account and accept the required permissions. Remember that you need to be an authorized user to be able to access the application, as explained here.
Important
Your credentials are completely safe as they are passed directly and only to Microsoft servers, which is ensured by the Azure's OAuth 2.0 authorization. CodeTwo does not store, copy or have access to your credentials. If you select the option to keep you logged in (see Fig. 3.), the required tokens will be encrypted and stored on your local machine.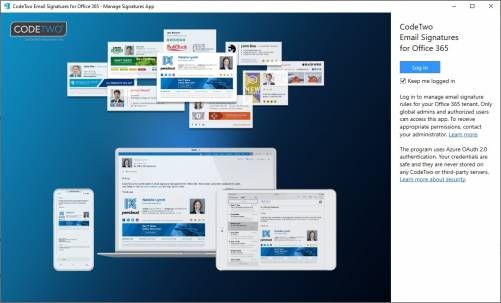 Fig. 3. The Manage Signatures App welcome screen.
Once you're logged in, the application opens and you can start managing your signature rules.
Updating
The Manage Signatures App is equipped with a self-updating mechanism (a feature of the ClickOnce technology). Each time you launch the program, it checks for newer versions and prompts you to install the most recent update, if available. We highly recommend installing all the updates.
Troubleshooting
If you stumble upon a logon error mentioning that proxy authentication is required when starting the Manage Signatures App, check this Knowledge Base article.
See next
Quick guide - create a signature rule step by step.
Signature management - learn more about the signature adding algorithm and about various components of the program.