Installation of the signature preview add-in
CodeTwo Email Signatures for Office 365 Add-in is an Outlook Web Add-in that works with desktop versions of Microsoft Outlook (including Outlook for Mac) and with Outlook on the web (OWA). It lets Outlook users preview signatures that will be added to their emails by the CodeTwo Email Azure Service.
The add-in is installed per Office 365 user, not per device. This means that it works in Outlook and OWA on any device the user chooses to sign in with (soon also on mobile clients). The Outlook Web Add-in technology from Microsoft is used to push signatures to Outlook and OWA - you don't need to install any agents or COM/EXE software on your email client.
The add-in can be easily deployed globally to your entire Office 365 organization or it can be installed by individual users. Use the links below for guidelines.
Important
Before you deploy the add-in, make sure that CodeTwo Email Signatures for Office 365 is configured in your organization. Learn more
After the installation of the add-in, server signature previews are displayed while composing messages (Fig. 1.).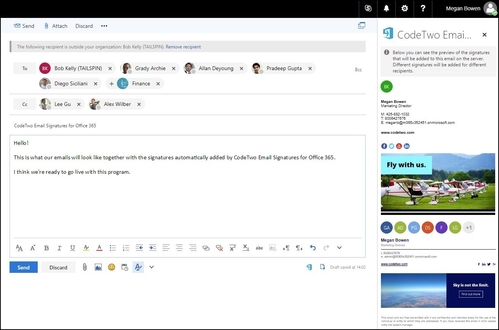 Fig. 1. The signature preview pane in Outlook on the web.