Centralized deployment of the signature preview add-in
CodeTwo Email Signatures for Office 365 Add-in allows you to preview the server-side signatures that will be added to emails by the CodeTwo Email Azure Service. The signatures are shown directly in Outlook's compose message window. The add-in works with desktop versions of Microsoft Outlook (including Outlook for Mac) and Outlook on the web (OWA).
The add-in is installed per Office 365 user (not per device), so it works in Outlook and OWA on any device the user chooses to sign in with. The Outlook Web Add-in technology from Microsoft is used to push signatures to Outlook and OWA, and you don't need to install any agents or COM/EXE software on your email client.
CodeTwo Email Signatures for Office 365 Add-in can be centrally deployed to all/selected users in an Office 365 organization. In this article, you will find step-by-step guidelines for Office 365 administrators.
There are two ways to perform centralized add-in deployment:
Important
CodeTwo Email Signatures for Office 365 Add-in only works with server-side signatures (in server-side mode and combo mode). Do not install it if you are only using client-side mode.
This add-in does not insert email signatures directly into your messages, it only previews the signatures that are server-side (after an email is sent). If you want to add signatures directly to your Outlook, you should use the CodeTwo Signatures Add-in for Outlook in client-side mode.
Add-in deployment via Microsoft 365 admin center
(Office 365 admin center)
Centralized deployment via the Microsoft 365 admin center is the recommended approach because it supports deployment to groups of any size. The deployment via the Exchange admin center is not possible for groups with more than 1000 members.
To deploy the add-in to users/groups via the Microsoft 365 admin center, you need to be a global admin of your Office 365 organization. Learn more about admin roles in Office 365
First, you need to log in to the Microsoft 365 admin center and go to Settings > Integrated apps > Add-ins (Fig. 1.).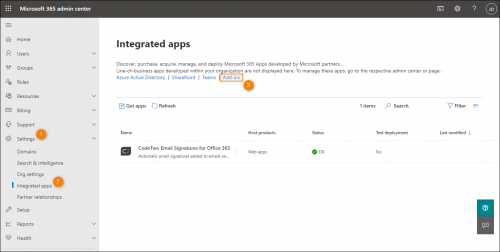 Fig. 1. Opening the Add-ins page in the Microsoft 365 admin center.
When the Add-ins page opens, click Deploy Add-In as shown in Fig. 2.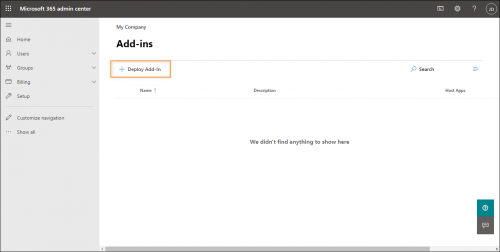 Fig. 2. Starting the add-in deployment process.
In the Deploy a new add-in pane, click Next > Upload custom apps (Fig. 3.).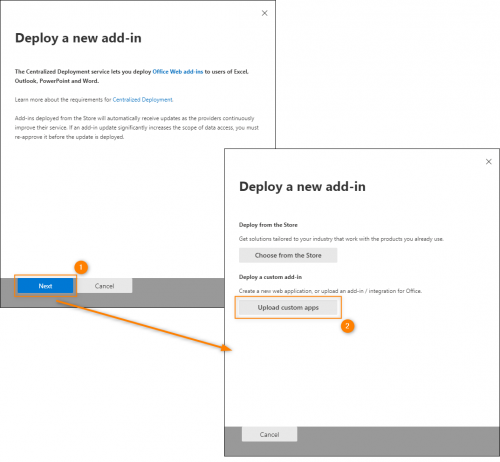 Fig. 3. Selecting the add-in deployment method.
Select I have a URL for the manifest file and type the following address:

https://emailsignatures365-addin.codetwo.com/InstallApp
as shown in Fig. 4. Make sure to include the https:// protocol specifier in the URL. Click Upload to continue.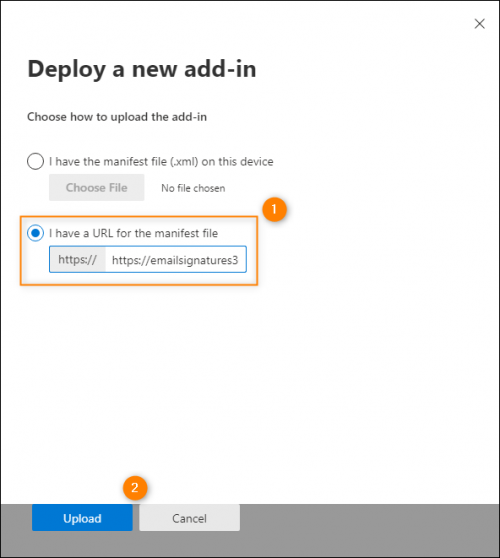 Fig. 4. Providing the URL of the add-in.
Now, you can assign users who will have access to the add-in and configure how the add-in will be deployed to these users (Fig. 5.). Select the deployment scenario that best matches your preferences and click Deploy. (Note that if you choose the Available option, each user will have to turn on the add-in manually.)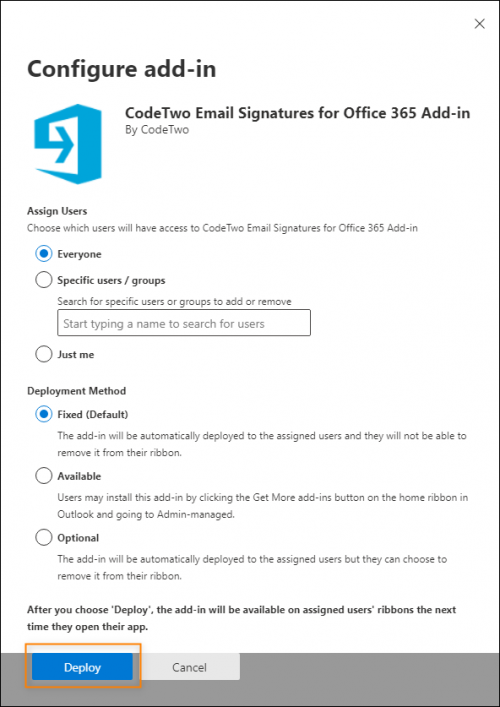 Fig. 5. Configuring the add-in's accessibility and deployment method.
You need to wait up to three minutes for the manifest configuration to finish. You will be notified when the add-in deployment is complete (Fig. 6.).
Important
The add-in might not be visible for all of the users right away. The deployment usually takes a few minutes, but might take longer (up to 12 hours, according to Microsoft) depending on the number of users. Some users might need to restart their Outlook to see the new add-in.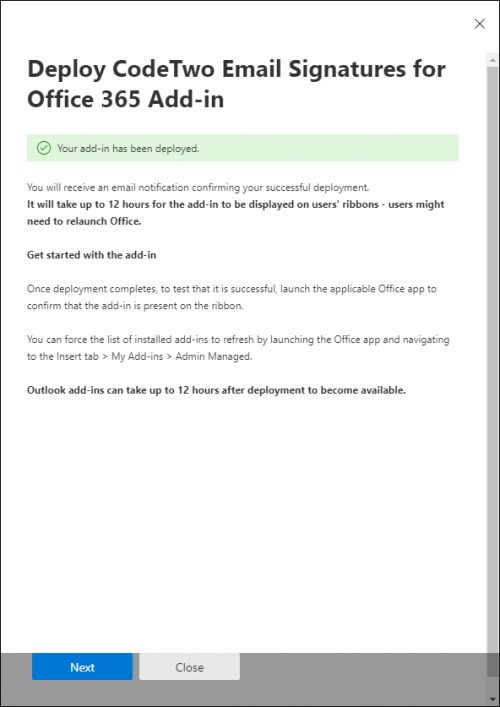 Fig. 6. A successful deployment of the new add-in.
You can close the add-in deployment pane now or click Next to learn how to announce the add-in to your users. Either way, the add-in is now visible in your Microsoft 365 admin center (Fig. 7.).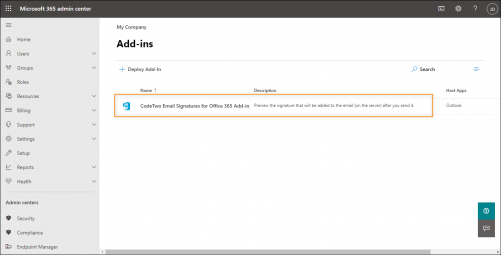 Fig. 7. The signature preview add-in appears on the list of add-ins.
Once the add-in is deployed to Office 365 users, they will be able to display the add-in pane with a signature preview while composing emails in Microsoft Outlook, Outlook for Mac, or Outlook on the web (Fig. 8.). See this article to learn more.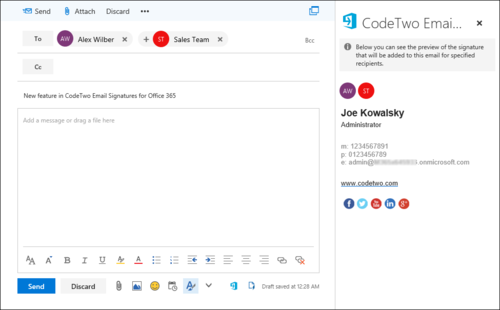 Fig. 8. The signature preview pane in Outlook on the web (OWA).
Add-in deployment via Exchange admin center (EAC)
See this Knowledge Base article for step-by-step instructions for Exchange administrators.
See next
Previewing email signatures in Outlook