Sync Custom forms and views in Outlook
CodeTwo Public Folders allows you to keep a unified look of shared Outlook items within the entire office. The advanced synchronization settings of the program's Administration panel enable the synchronization of custom folder views and non-standard, user-defined forms.
Using the Outlook native customization options, the administrator or project manager can create a preferred customized view of a shared Outlook folder. The view of this item can then be applied to other computers during the data synchronization.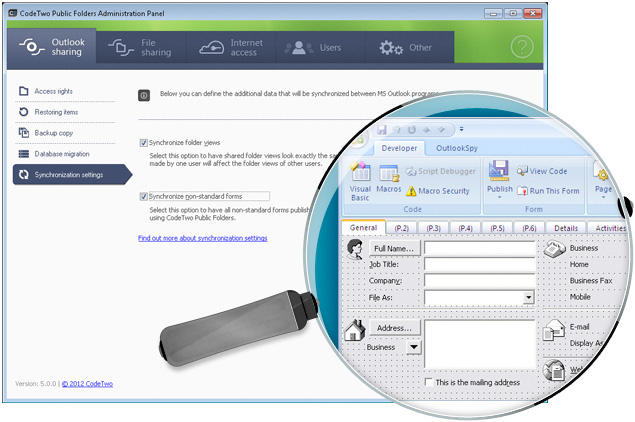 Apart from folder views, CodeTwo Public Folders will also let you synchronize non-standard Outlook forms created in MS Outlook's built-in Design form tool. After publishing a custom item in the Outlook shared folders tree, it will be available for other users and synchronized with other PCs as well.
These two features altogether make CodeTwo Public Folders a highly flexible collaboration tool that can be fully adjusted to the needs of a given team or company.