Share data over the Internet or in LAN
CodeTwo Public Folders lets you choose if the synchronization between your computers takes place in a local network only, or also via the Internet. If all of your computers are in the same area network (e.g. in the same office) you can resort to LAN synchronization. If, however, some of them are scattered across the city or the world, you can also easily share data between them by enabling the Internet access to the Syncing Master.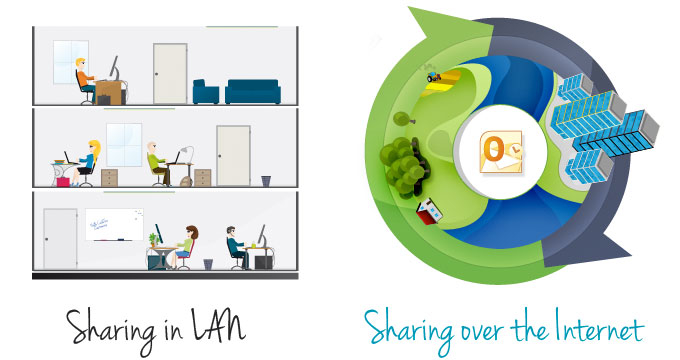 What's pre-eminent in this solution is that there is no cloud! There are no intermediary servers and off-site data centers that host your personal information. Your data is always kept only on your machines, and thus it is safer than ever. Even if you choose to share Outlook data and files across the Internet, CodeTwo Public Folders will encrypt them and sync them directly between your computers. You can be sure no one will get their hands on your data.