Real-time automatic syncing
Unlike other popular Outlook syncing programs, CodeTwo Public Folders has no sync buttons, no delays, no sync schedulers – so you can finally focus on doing your job. Outlook calendar sharing and Windows files synchronization is absolutely automatic and occurs immediately after any change is made in a shared folder.
In order to synchronize data in real time, CodeTwo Public Folders uses effective and reliable TCP/IP and its own binary protocols. It all gives you:
all time access to up-to-date data on all PCs
high reliability and no sync conflicts
no check-in or check-outs
the same workflow as with working on personal folders in Outlook or Windows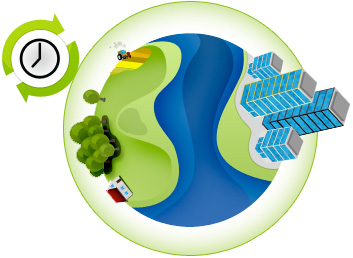 You also don't need to remember to send anything to your workmates. Just add a new calendar appointment, a new contact, or modify any item, and your change is instantly visible on all other machines.
Additionally, thanks to using low level system libraries and interfaces, CodeTwo Public Folders is extremely efficient and, even though it's closely integrated with Microsoft Outlook and Windows, it doesn't slow their work.