Media about us
Below you will find some of the publications regarding CodeTwo. Take a look at what journalists write about our products.

One of the world's leading research companies, Gartner, features CodeTwo in their "Market Guide for Cloud Office Migration Tools".
---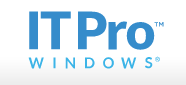 One of the world's most well-known Exchange Server experts, Tony Redmond, mentions CodeTwo Backup in one of his articles on Windows IT Pro.
---

On his InfoWorld blog, Microsoft Exchange MVP, J. Peter Bruzzese named CodeTwo Office 365 Migration as one of his favorite Office 365 migration tools.
---

The Guardian, one of the most popular British journals, wrote about our flagship product - CodeTwo Public Folders.
---

Folks at Lifehacker wrote about CodeTwo Sync for iCloud, which offers a seamless way to sync Outlook with iCloud.
---

Dave Johnson from CBS News posted a tip on how to share Outlook calendar without Exchange server or cloud services for free with CodeTwo NetCalendars.
---

CodeTwo Email Signatures for Office 365 mentioned by Penton's Content Director, Rod Trent, in an article on IT/Dev Connections blog.
---

Microsoft MVP, Ratish Nair, reviews CodeTwo Exchange Migration on his website.
---

CodeTwo Public Folders received the highest rank in CNET Editor's rating.
---

CodeTwo Exchange Rules Pro received the Gold Award from the leading Microsoft Exchange resource portal - MSExchange.org and was top rated by an esteemed Exchange Server expert, J. Peter Bruzzese.
---

CodeTwo Exchange Migration and CodeTwo Office 365 Migration received the highest, 5 star rating and Gold Award from one of the world's top Microsoft Exchange portals, MSExchange.org.
---

Tucows & Butterscotch portals created a video review of CodeTwo Public Folders, and we bagged a top score, 5 out of 5 cows.
Press contact information
Szymon Szczesniak



mobile: +48 885 812 222
tel.: + 48 75 646 1005
fax: + 48 75 646 1003
ul. Wolności 16
58-500 Jelenia Góra, Poland
---