How to fix problems with verification of group membership
Problem:
You are unable to configure the source server connection, because CodeTwo migration software cannot verify the membership of a chosen user.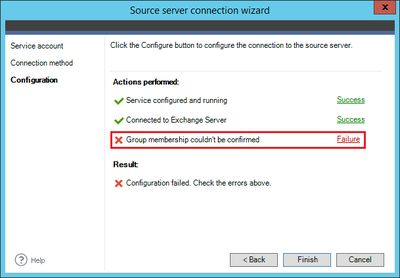 Fig. 1. Problems with verification of group membership.
Solution:
This error usually appears when the user you selected does not meet the criteria necessary to perform seamless migration. Therefore, ensure that the user you chose in the Service account step meets all the requirements described in the user's manual of CodeTwo Exchange Migration or CodeTwo Office 365 Migration. If you are going to migrate public folders, double-check that this account has the permissions to access them.
Be advised that some new privileges are not applied until you log off and log in again.
If you are completely sure that the criteria above are met, but the wizard still encounters the error described above, you may:
Invalid MAPI profile
If the error still occurs, you may try to recreate the MAPI profile used by CodeTwo migration software. If there is no profile defined, the software creates one automatically during the process. However, it may happen that there is an existing MAPI profile that the software is trying to use, but the profile is not eligible for the migration. Creating a new profile could resolve the problem:
Download a tool called MFCMAPI that can be used to manage MAPI profiles

.

Extract the ZIP archive and run the program.
Using the Delete button, remove all existing profiles.
Finally, open CodeTwo migration software and go through the source connection wizard.
Invalid user profile or mailbox
In some cases a user profile or their mailbox is invalid. For example, if the AD account of a user was initially created in a different environment and then synchronized to your current one, it may turn out that it cannot be used with CodeTwo migration software. The same would happen if a mailbox is of an older type. You may try to create a new user who meets the criteria shown at the beginning of this article. For further information, please consult the user guides of CodeTwo Exchange Migration and CodeTwo Office 365 Migration.
Skipping this error
If you are pretty sure that the user account, his mailbox and assigned privileges are all correct, you may skip this error. In that situation, the errors are not likely to appear and you should be able to complete your migration. Still, you should consider this step as a last resort. Last but not least, please remember that you can always contact our Customer Service team for further help.