The message could not be dispatched in CodeTwo Agent
Problem:
You see similar entries in the CodeTwo Transport Agent logs:
"Error: The message could not be dispatched because the service at the endpoint address 'net.pipe://localhost/ER.Engine/MailsProcessingUnit' is unavailable for the protocol of the address. module: CommonLanguageRuntimeLibrary"),
Such an error message indicates an issue with the WCF service of CodeTwo Agent.
Solution:
On Windows Server 2008, run this command to fix the WCF components: ServiceModelReg.exe -r . The executable file of the mentioned tool is located under:

%SystemRoot%\Microsoft.Net\Framework\v3.0\Windows Communication Foundation\ 

This topic has been exhaustively described in this MS article:

http://msdn.microsoft.com/en-us/library/ms732012.aspx

.

On Windows Server 2012/2016/2019, make sure that the WCF services and the dependent modules are installed. To do that, please access Add roles and features in your Server Manager: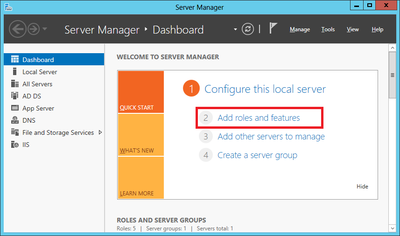 Fig. 1. Add roles and features in Server Monitor.
click Next until you are able to see the following window: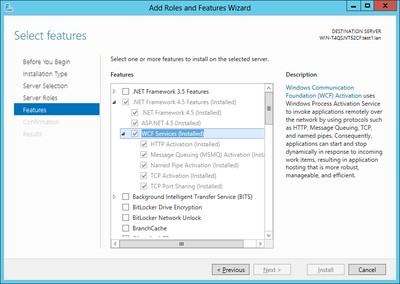 Fig. 2. WCF services installation checkbox.
Apart from the already mentioned steps please also check if the Net.Pipe Listener Adapter service is running: