How to stop adding signatures to read receipt messages
Problem:
You don't want CodeTwo Email Signatures for Office 365 to add email signatures to read receipts sent by users in your organization.
Solution:
Because read receipts are sent directly from users' mailboxes, it is the normal behavior for CodeTwo Email Signatures for Office 365 to add signatures to them. If you want the program to stop doing so, you need to edit the CodeTwo Exchange transport rule that is responsible for redirecting emails to the CodeTwo Email Azure Service, where they get server-side signatures.
Important
The steps below involve replacing Calendaring with Read receipt in the message type exception in the transport rule. This is done because it is impossible to have more than one message type exception in a rule. As a result, messages belonging to the type calendaring will no longer be excluded from the transport rule and will receive signatures.
To prevent signatures from being added to read receipts, edit the transport rule in the following way:
Log in to the Exchange admin center.
Go to Mail flow > Rules

.

Open the CodeTwo Exchange transport rule by double-clicking it, or select it and click the Edit button (Fig. 1.).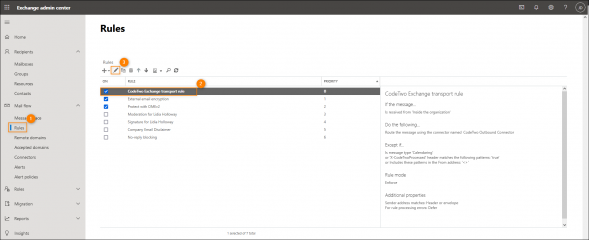 Fig. 1. Opening the CodeTwo Exchange transport rule for editing.
Under the heading Except if, find the exception that is named The message type is and click Calendaring (Fig. 2.).

Fig. 2. Modifying the message type exception.
In the select message type window, choose Read receipt from the drop-down list and click OK to confirm (Fig. 3.).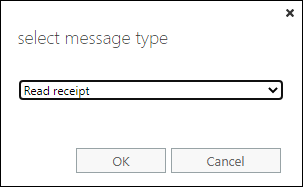 Fig. 3. Adding the read receipt message type as a condition to the exception.
Review the changes you made and click Save to submit them to the transport rule.
Note that the changes you made will not take effect immediately. They may need up to several hours to propagate.