Split messages not visible in OWA 2010 Sent Items folder
Problem:
OWA 2010 users may notice that their messages in the Sent Items folder are not updated correctly although the Split option is selected in the Sent Items Update – i.e. only one sent message is visible, which is updated by one of the active rules. The remaining messages (sent to other recipients) that are updated by different rules are not visible.
Solution: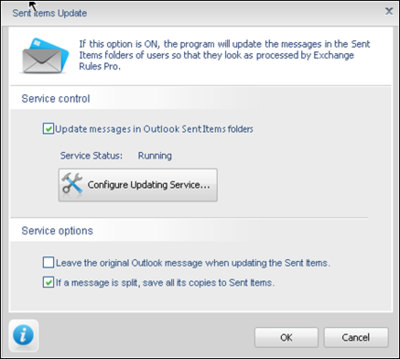 Fig. 1. Sent Items Update settings.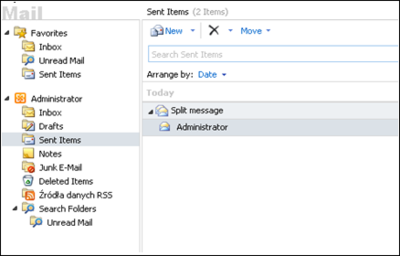 Fig. 2. Split messages in OWA 2010 Sent Items folder.
The reason for this is that OWA 2010 automatically sorts the sent items into a conversation view. This puts each subsequent message "below" the first email visible in the browser. OWA 2010 is not able to correctly display such a "conversation" in the Sent Items folder.