Custom columns are missing in restored SharePoint lists
Problem:
After restoring a backed-up SharePoint list to another list with CodeTwo Backup, the list is missing several columns.
Solution:
SharePoint lists usually consist of several columns that contain additional information about list items. It is possible to add default types of columns to the list or create custom ones. Either way, CodeTwo Backup backs up and restores both types of columns.
After creating a new list, either directly in SharePoint or when configuring a restore job in CodeTwo Backup, only the Title column is shown in that list. Other default columns, such as ID, Modified By or Created By, are hidden. That is why when you restore a list to such a newly created list with CodeTwo Backup, the list will look like the one shown in Fig. 1.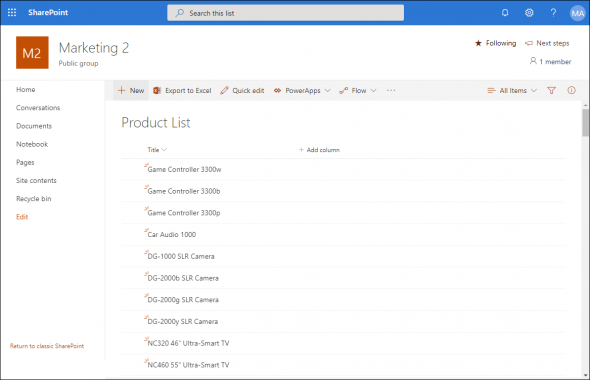 Fig. 1. This is how a list looks like in SharePoint shortly after being restored.
To show data from other columns in this list, you need to make these columns visible. Follow the links below to learn how to:
Showing hidden columns in a SharePoint list
In SharePoint, navigate to the list that is missing some columns.
Click +Add column and select Show/hide columns (Fig. 2.). The list of available columns will be shown on the right side of the screen.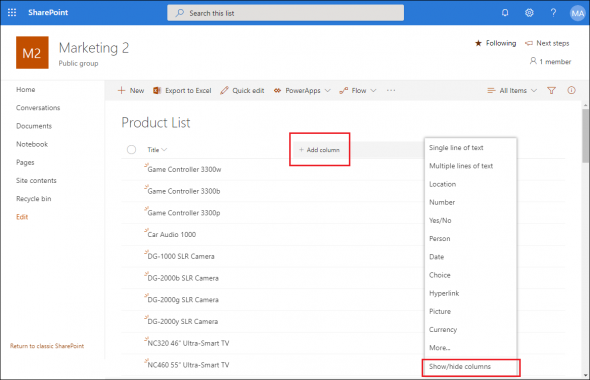 Fig. 2. Unhiding columns for a SharePoint list.
Select columns you want to be displayed in the list and then click Apply (Fig. 3.).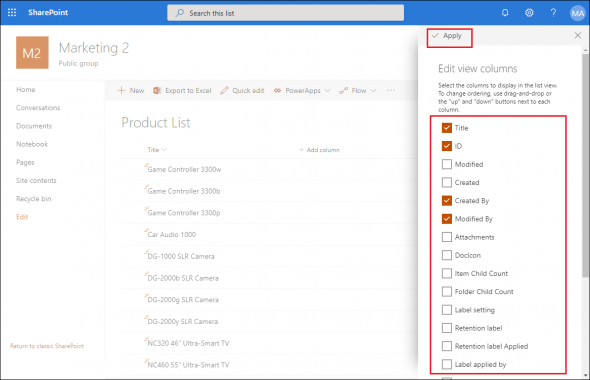 Fig. 3. Selecting columns to be shown in a SharePoint list.
After doing so, all the restored data will be shown in respective columns (Fig. 4.).

Fig. 4. A restored SharePoint list with some default columns made visible.
However, if some columns are still missing, it means these are probably custom columns that were not restored together with the list. Learn how to correctly restore a SharePoint list that uses custom columns by following these steps.
Restoring SharePoint lists together with custom columns
When using CodeTwo Backup to restore a single SharePoint list to a list other than the original one (e.g. to a different list on the same SharePoint server or to a list located in another SharePoint environment), you need to create a new list that will act as the target list. You can create the list in SharePoint or directly in CodeTwo Backup. This list will already contain some default columns after being created. Therefore, to restore the backed-up list together with its custom columns, you need to choose one of the overwrite options in the SharePoint restore job (Fig. 5.) rather than selecting Do not overwrite. Otherwise, if you do select Do not overwrite, the program will still restore the data from all (or selected) list items, even that contained in the custom columns, but these columns will not be restored. You will have to recreate each custom column from scratch.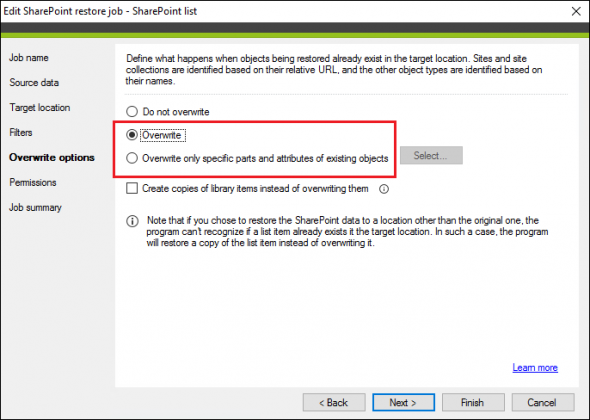 Fig. 5. The overwrite options available in a SharePoint restore job in CodeTwo Backup.
Follow the steps below to restore a SharePoint list together with all custom columns with CodeTwo Backup:
Important
If you have already restored a SharePoint list and its missing custom columns, it would be a good idea to either delete this list and create a new one or delete all items from that list before you attempt to restore that list again. Otherwise, your list items will be duplicated.
In CodeTwo Backup, go to the Backups tab.
In the Storage content card, right-click the list you want to restore and select Restore selected list (Fig. 6.).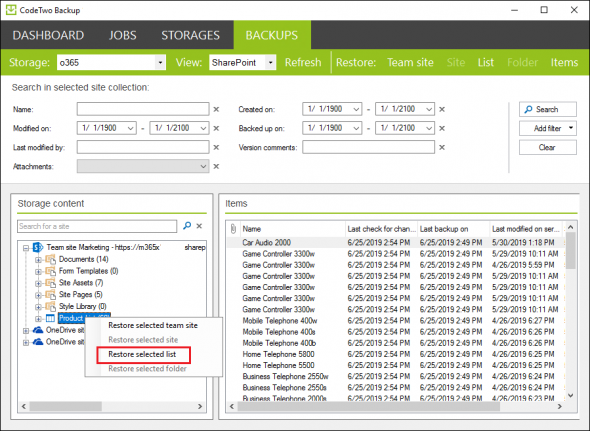 Fig. 6. Restoring a SharePoint list in CodeTwo Backup.
Follow the steps in the SharePoint restore job wizard to create a restore job (for more information on how to configure a SharePoint restore job, refer to the user's manual). In the Overwrite options step, make sure to select:
Overwrite, or
Overwrite only specific parts and attributes of existing objects, click Select and mark the checkbox Columns under Libraries and lists (Fig. 7.).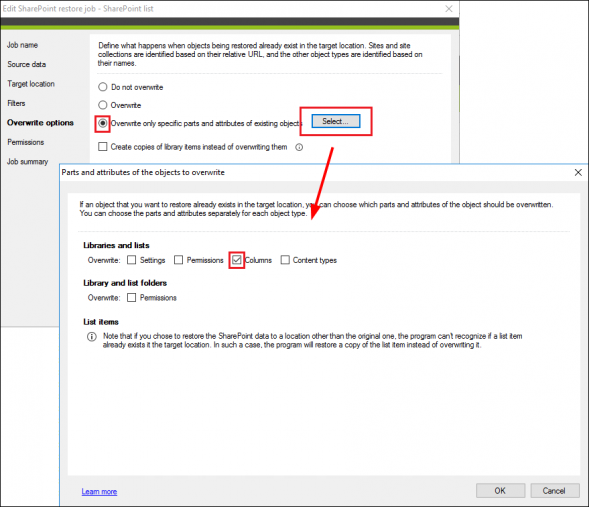 Fig. 7. The advanced overwrite options in CodeTwo Backup.
Once the restore job is finished, navigate to the restored list in SharePoint and perform the steps provided in this section to make the restored custom columns visible (Fig. 8.).

Fig. 8. A SharePoint list with restored custom columns.
Important
If you are restoring an entire SharePoint site collection to another site or a different SharePoint environment, and that site collection contains lists with custom columns, you don't have to use one of the overwrite options to restore these custom columns – they will be restored even if you select the Do not overwrite option.