Sent Items Update installation error
Problem:
If the installation of Sent Items Update module ends in errors, the following screen will display (Fig. 1):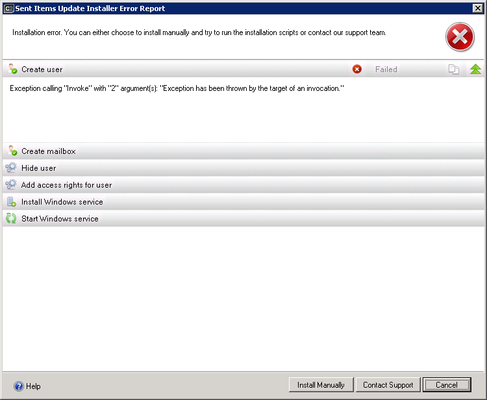 Fig.1. Dialog box in which the installer reports errors during installation of the service.
Solution
The error message window will show which components installed correctly (marked Successful) and which failed to install (marked Failed) as well as components that still await execution. If a component failed to install, the window will provide information on what went wrong and you can choose to attempt to install manually or contact Support. If you click Install Manually, the Manual Installation window will display as below (fig.2).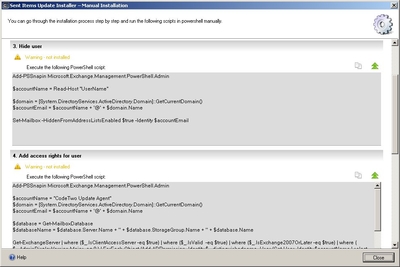 Fig.2. Manual Installer dialog box.
The Manual Installation details all steps required to finalize the installation of the service. The notes under the failed component will inform what needs to be done i.e. which scripts need to be pasted into the Exchange Management Shell console for the user to complete the installation manually.

If you click Contact Support, the following dialog box will open:
Please describe the problem you encountered and click Send to send the message including the Log Files to Support Personnel.
See also: