How to add round user photos to email signatures
Problem:
You would like to include round user photos in email signatures added by CodeTwo Email Signatures for Office 365.
Solution:
Normally, Microsoft 365 users' photos are uploaded to your tenant in square format. Unfortunately, it is not possible to use the CSS property "border-radius:50%" in your email signature's HTML code as you cannot apply it to an image placeholder. Also, this property is not supported by every email client. However, you can use the free CodeTwo User Photos for Office 365 to export your existing photos from Azure AD, crop them in a graphics editor and import them back.
To do so, follow the steps below:
Run CodeTwo User Photos for Office 365.
Select the user photo you want to convert to a circular format and click Export (Fig. 1.). You can also select multiple images for batch export. (Click here to learn more about exporting multiple images.)

Fig. 1. Exporting Microsoft 365 user photos.
Open the exported images in a graphics editor of your choice and crop the photo (or photos) to a round format.
In CodeTwo User Photos for Office 365, import the round photo to Microsoft 365 using the Browse for a photo button if you are uploading the image for a single user or using the Import button if you want to upload multiple photos at the same time (Fig. 2.). (Click here to learn more about about importing multiple images in the app.)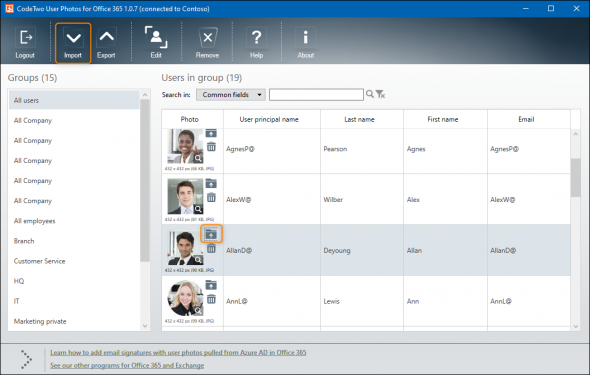 Fig. 2. Importing round users' photos to Microsoft 365.
After a maximum of 3 hours needed to propagate the changes, new user photos should be visible in user signatures (Fig. 3.).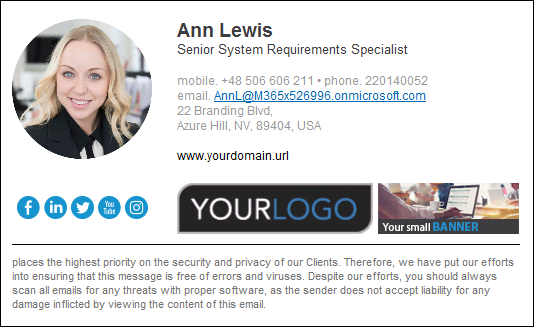 Fig. 3. Sample email signature with a round user photo.
Important - dark mode support
Even if you are uploading a *.png file or other format that supports transparency, Microsoft 365 user photos are automatically converted to the *.jpg format in Azure AD. This means that they lose transparency – their background becomes white. As a result, if your recipient views the signature in dark mode, the photo will have a white frame (Fig. 4.).

Fig. 4. Round Microsoft 365 user's photo in Outlook's dark mode.
See also: