How to remove unnecessary mailboxes from a backup storage
Problem:
After creating a backup of your Exchange or Office 365 mailboxes using CodeTwo Backup, you want to delete one or more unnecessary mailboxes from the backup storage. This may be required by your legal team to help you stay compliant with GDPR (e.g. right to be forgotten).
Solution:
For security reasons, CodeTwo Backup software doesn't allow deleting any backed up items from the storage by using the Administration Panel. However, it is possible to delete mailboxes manually from your local drive. But before you do so, remember to remove these mailboxes from your continuous backup job, so that they will not be backed up again during the next backup cycle.
How to remove a mailbox from a backup job
Open the Administration Panel and go to the Jobs tab.
Select the backup job from which you want to remove the mailbox in question and click Edit (Fig. 1.).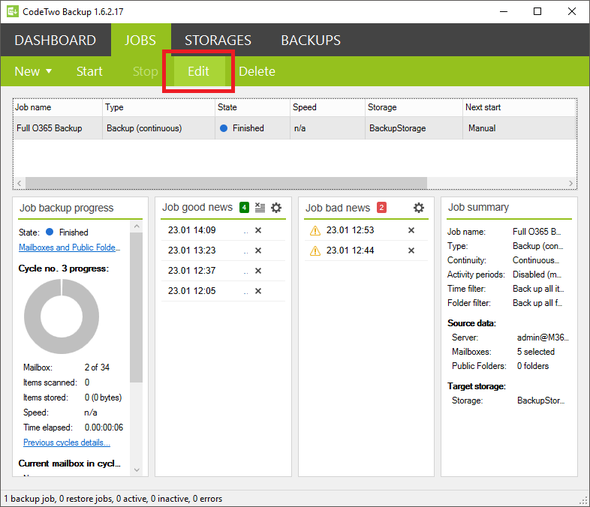 Fig. 1. Editing a backup job in CodeTwo Backup.
Go to the Mailboxes step and select the mailbox(es) that you want to remove from this backup job.
Click Remove and then click Finish (Fig. 2.).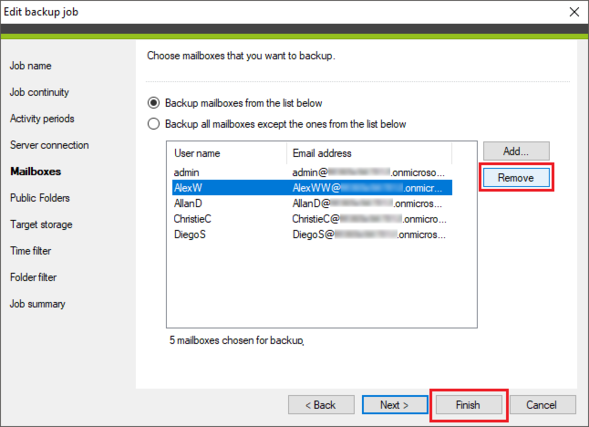 Fig. 2. Removing a mailbox from the backup job.
Keep in mind that removing a mailbox from a backup job doesn't delete that mailbox from the storage. You can now proceed to delete the mailbox manually from your local drive.
Deleting backed up mailboxes from a storage
In the Administration Panel, go to the Backups tab.
Select the storage from which you want to delete a mailbox.
Find the mailbox in the left pane and click it once. Mailbox backup details will be shown in the right pane.
Find the GUID (Globally Unique Identifier) value of that mailbox (Fig. 3.).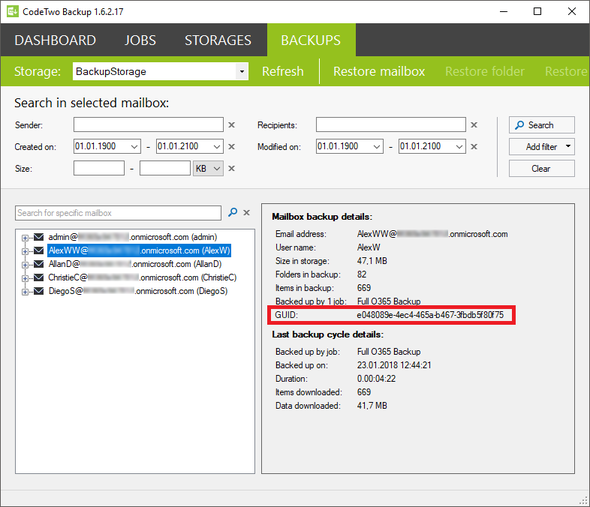 Fig. 3. The GUID of the backed up mailbox.
Close the program, go to Control Panel > Administrative Tools > Services, and find CodeTwo Backup Service on the list of services (Fig. 4.).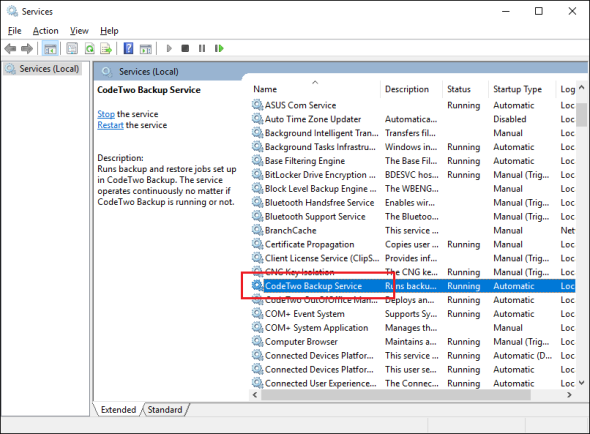 Fig. 4. Locating CodeTwo Backup Service.
Right-click it and select Stop.
Important
Before stopping the service, make sure that there are no active jobs in CodeTwo Backup.
Using a file explorer of your choice, find the local storage folder in which the mailbox is backed up.
Locate the folder whose name is the same as the GUID described in step 1 above (Fig. 5.).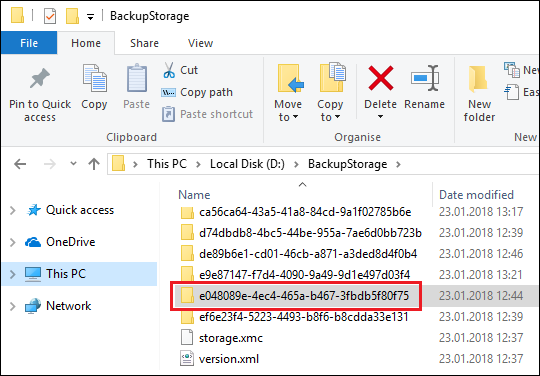 Fig. 5. A folder representing the backed up mailbox.
Delete this folder with all its files.
Back in the Services window, right-click CodeTwo Backup Service and select Start.
When you open the Administration Panel again and check the content of the storage, you will notice that the mailbox is no longer included in that storage.