CodeTwo Exchange Rules services are not registered in ADSI Edit
This article is obsolete, see this article if you experience problems with Server Monitor.
Problem:
Rules are not synchronized between the instances of CodeTwo Exchange Rules Pro or CodeTwo Exchange Rules family software, and the Server Monitor does not show any active servers.
Warning
The entire mail flow is interrupted if rules are not synchronized between the servers. Depending on which server processes a message, the actions may be executed only for some of the users or not at all. As a result, your signatures might be added at random.
Solution:
The problem is caused by CodeTwo Exchange Rules services not being published in ADSI Edit. For more information about ADSI Edit, consult this article.
If CodeTwo software did not register the services during the installation process, follow these steps to rule out one of the possible causes of the problem:
Access Active Directory Users and Computers and enable the Advanced Features option from the View menu (Fig. 1.).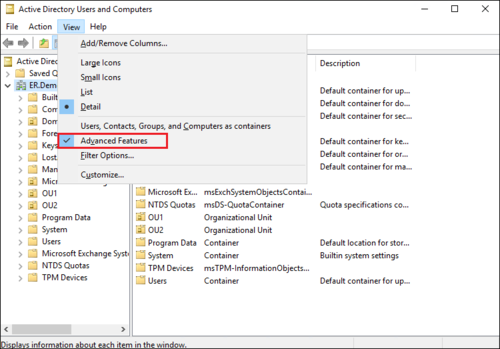 Fig. 1. Enabling advanced features.
Locate the machine where you installed CodeTwo Exchange Rules and select the machine's properties (Fig. 2.).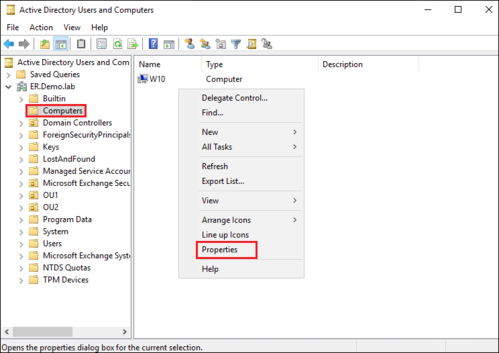 Fig. 2. Accessing the machine's properties.
In the window that opens, navigate to the Security tab and make sure that the SELF user has the Create all child objects permission marked (Fig. 3.).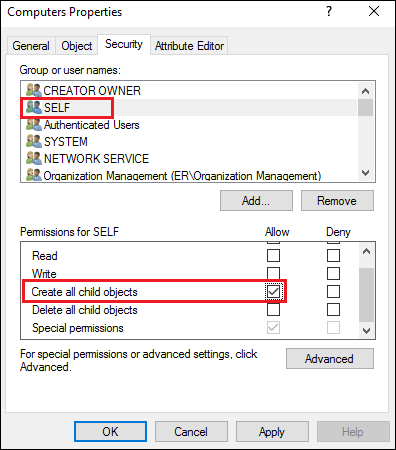 Fig. 3. Correct permission settings.
See also: