How to migrate public folders from MDaemon Email Server with CodeTwo migration tools
Problem:
You want to migrate mailboxes from MDaemon Email Server to your Exchange server or Office 365 with CodeTwo migration tools. However, by using the default MDaemon settings, public folders are migrated along with every mailbox, so you end up having the exact copy of public folders' content in each migrated mailbox. This significantly extends the migration time and creates unnecessary duplicates on your target server.
Solution:
MDaemon Email Server is an IMAP type of server, so most of the instructions on how to migrate data from an IMAP server to Exchange or Office 365 by using CodeTwo migration tools are valid. However, if public folders are present in your source environment, you need to take additional steps before starting the migration.
Even though public folders are displayed in the MDaemon email client as a separate folder tree, just like in Outlook, MDaemon's public folders are fully integrated with user accounts. This integration means that when you migrate a user mailbox, you are also migrating the contents of every public folder this user has access to. To prevent this, you have to separate public folders from the user mailboxes and create a new user account in MDaemon that will contain the public folders' data.
Follow the steps below to migrate all user mailboxes and public folders with CodeTwo migration tools without creating any duplicates:
In MDaemon Email Server, disable access to public folders for each user whose mailbox you intend to migrate.
Migrate all the user mailboxes with CodeTwo migration software. For details, refer to the user manual of CodeTwo Exchange Migration or CodeTwo Office 365 Migration.
Only when the migration of mailboxes is complete, you can begin migrating MDaemon's public folders. Start by creating a new user account in MDaemon Email Server and naming it, e.g. Public Folders (Fig. 1.).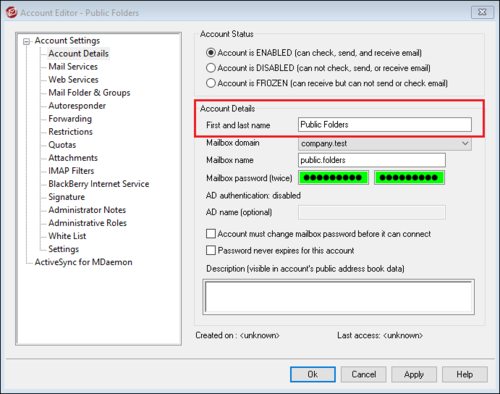 Fig. 1. Adding a new user in MDaemon Email Server.
Next, go to Mail Folder & Groups and point to the location of the existing MDaemon's public folders. The default path is

c:\MDaemon\Public Folder

(Fig. 2.). When ready, click OK to close the window.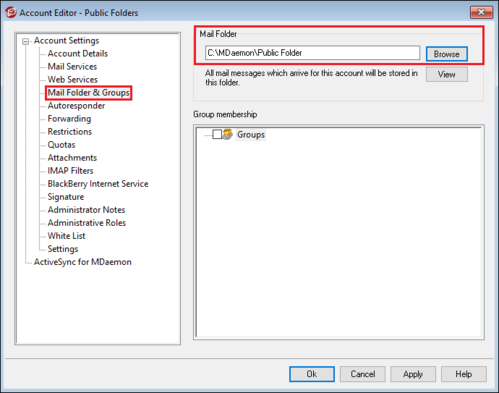 Fig. 2. Specifying the location of the existing MDaemon's public folders.
Since you're not creating a new mail folder for a new user, you will see the notification shown in Fig. 3. below. Click Yes.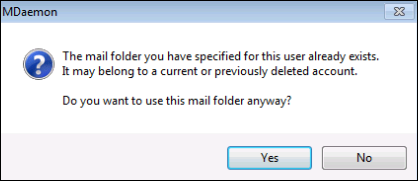 Fig. 3. MDaemon's notification.
If you haven't already done it, create public folders on your target server according to the instructions in this KB article.
Migrate the newly created MDaemon user (in this case: Public Folders) the same way you've migrated all user mailboxes (see point 2 above). However, make sure to match this new user with the public folders mailbox on your target server in CodeTwo software (Fig. 4.).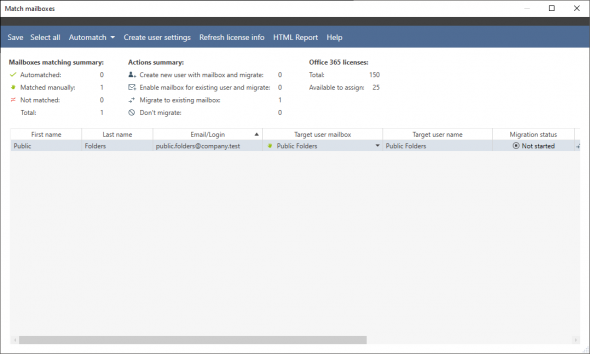 Fig. 4. Matching MDaemon's public folders with the public folders mailbox on the target server.