Changing time limit for creating list lookups in CodeTwo Backup
Problem:
You receive the following exception while attempting to restore the backed-up SharePoint data with CodeTwo Backup:
Creating a single list lookup for list '<list_title>' exceeded the set time limit of 30 minutes.
The lookups for this list are not restored.
Solution:
When restoring a SharePoint list, the program first retrieves all items from that list from the target server. These items are then associated with list items backed up in the local storage in order to re-create lookups. In case the backed-up list has many items, the time necessary the restore that list may extend significantly. For that reason, there is a limit set to how long the program should attempt to create lookups for a single list. By default, this limit is set to 30 minutes. This solution prioritizes fast and smooth recovery of SharePoint data over unnecessary delays caused by too many lookups to be re-created.
However, if you still want to restore list lookups in your target environment, you can manually increase the time limit set in CodeTwo Backup for creating lookups for a single list, or even remove that limit entirely. To do so:
Close the program, go to Control Panel > Administrative Tools > Services, and find CodeTwo Backup Service on the list of services (Fig. 1.).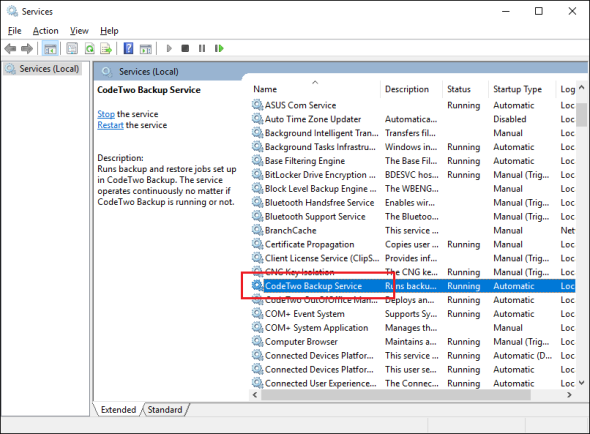 Fig. 1. Locating CodeTwo Backup Service.
Right-click it and select Stop.
Navigate to the CodeTwo Backup installation folder (the default path is

C:\Program Files\CodeTwo\CodeTwo Backup

).
Find the CodeTwoBackup.Engine.Service.exe.config file and open it with any text editor.
Locate the SpLookupCreateMaxMinutes parameter and change its value. The default value is 30 (30 minutes), so you can try using any value higher than that (e.g. 60).

<setting name="SpLookupCreateMaxMinutes" serializeAs="String">
        <value>

60

</value>
</setting>

Important

You can also use 0 to remove this limit entirely. This solution is advisable if you know that there is only one list that has many lookups. Otherwise, if there are more, the restore job process may take an extremely long time.

Save changes to the config file.
Back in the Services window, restart the CodeTwo Backup Service by right-clicking it and selecting Start.