Signature design is inappropriate when it is imported from earlier version of CodeTwo software.
Problem:
When importing settings from the rules file created in one of earlier version of CodeTwo software, the result message may contain inappropriate design. Due to Microsoft Outlook behavior, look of your signature may be different in some scenarios, e.g. when you forward or reply on message.
Solution:
In order to avoid such problems you need to force processing every problematic signature or disclaimer. To do so, please follow steps described below:
Open CodeTwo Exchange Rules PRO 2 application.
Select rule which was inappropriately formatted.
Navigate to the Actions tab, then choose every entry named Insert disclaimer or Insert signature.
Click Edit button to open CodeTwo Editor.
Do not make any changes, just hit the Save&Close button.
Repeat these steps for all rules.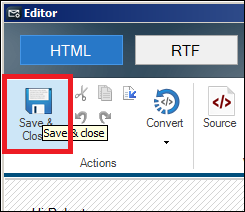 Fig. 2. Forcing processing the signature.
Thanks to latest improvements, CodeTwo software automatically prevents your signatures and disclaimers from changing appearance.
Do not forget to save changes using the Submit changes button located at the top ribbon, in the main window of CodeTwo Exchange Rules PRO 2.