How to synchronize Outlook color categories across Exchange items
Problem:
You want to synchronize Outlook's color categories across items (e.g. calendars) in Exchange. You already use CodeTwo Exchange Sync to synchronize your Exchange mailboxes.
Solution:
CodeTwo Exchange Sync in itself will not synchronize Outlook color categories. To do this, you will also need to use CodeTwo CatMan.
Before you can sync Outlook color categories between items, you need to sync these items in CodeTwo Exchange Sync. In this example, we will show you how to sync private and public calendars:
Create a One-to-One synchronization task. Indicate the user's public calendar as the source folder and their private calendar as the target folder (Fig. 1.).


Fig. 1. Creating a One-To-one synchronization task in CodeTwo Exchange Sync.

Scroll down to the Item Modifications section and click Add (Fig. 2.).
In the Add modification window (Fig. 3.) that opens:

From the Property name drop-down list, choose Categories.
From the drop-down list directly below, choose Append new categories to item categories.

As the category name, enter the full name of the user whose calendar you are now setting up to be synced.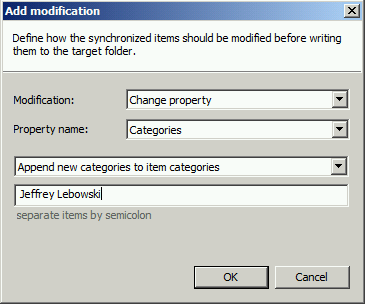 Fig. 3. Adding item modifications for the synchronization task.
You're now all set in CodeTwo Exchange Sync and ready to set up CodeTwo CatMan.
Install CodeTwo CatMan on each Outlook client you want to keep in sync.
Open your local Outlook client and click the Category Manager icon (Fig. 4.) on the Home tab.


Fig. 4. Launching CodeTwo CatMan Category Manager.
Create a new category by using the full name you entered when synchronizing private and public calendars in CodeTwo Exchange Sync (Fig. 5.).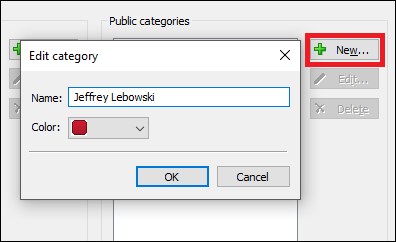 Fig. 5. Creating a public category in CodeTwo CatMan.
Your color categories are now in sync in your Exchange environment. Every time a user creates a color-coded entry in their calendar, that entry will be copied to the public calendar – with the correct color as well (Fig. 6.).

Fig. 6. Color category synced between Jeffrey's private and public calendars.